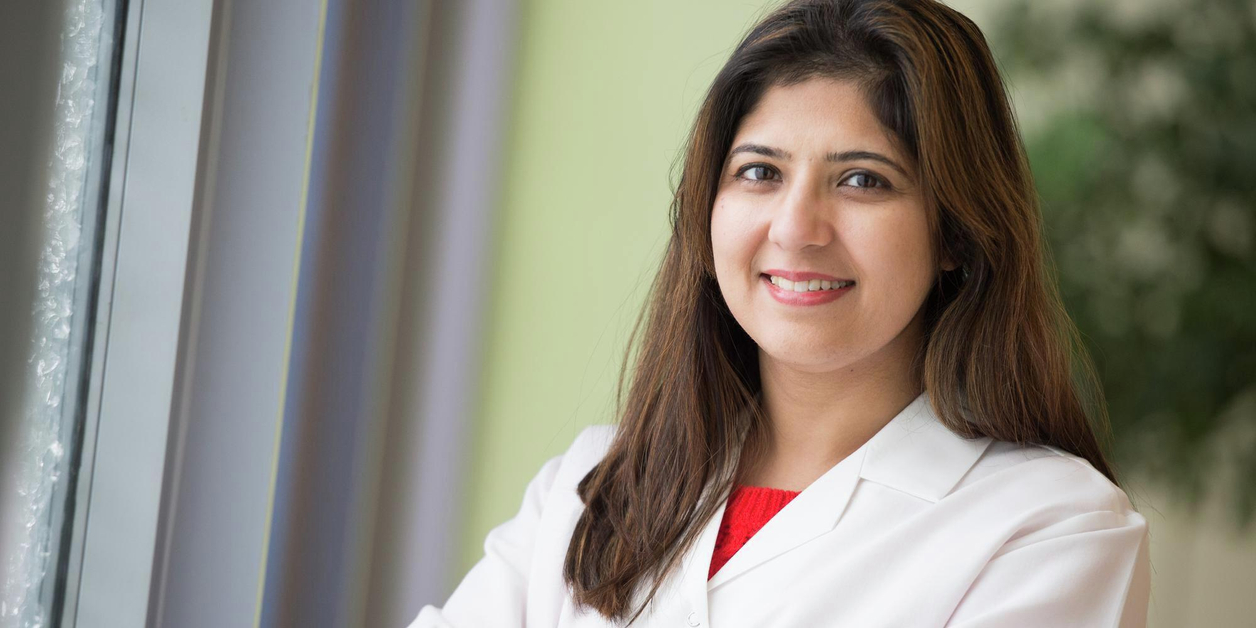 Specialty:
Primary Care
Internal Medicine
Locations:
Mercy Personal Physicians at Columbia - University Boulevard
Book Now with Ayesha Cheema, M.D.
In-Office Visit
Televisit with Ayesha Cheema, M.D.
Televisit
Ayesha Cheema, M.D.
Ayesha F. Cheema, M.D., is a Primary Care Doctor with Mercy Personal Physicians at Columbia. She offers experienced and thoughtful primary care for adults of Howard County, including the neighborhoods of Columbia, Elkridge, Ellicott City, Jessup and Savage.
Expert Primary Care in the Columbia Area
Dr. Ayesha Cheema provides the Howard County community with comprehensive diagnosis and treatment for a wide variety of acute and chronic patient conditions. She works closely with her patients to manage their immediate health needs as well as address long term concerns.
In addition to medical care for a range of illnesses, Dr. Cheema also provides wellness check-ups including annual physicals and routine exams. She provides care for patients 18 years and older.
Experienced Internal Medicine Doctor
Dr. Ayesha Cheema is an experienced primary care physician, treating adults of all ages and bringing with her a background in a range of health care roles. With Fellowship training in Geriatric Medicine, Dr. Cheema provides tailored care for mature adults, focusing on strategies to help them achieve their best health.
In addition to practicing outpatient primary care, Dr. Cheema also has served as a staff hospitalist and in nursing home settings. Her experience with the full continuum of care provides a unique perspective on health management and the importance of the doctor-patient relationship.
Training from Renowned Physician Leaders
Dr. Ayesha Cheema has numerous presentations, publications and abstracts to her credit. She has an extensive background in research studies and has worked alongside and under the tutelage of several renowned physicians, including cardiologists Dr. Lori Mosca and Dr. Mehmet Oz.
Access to Mercy's Top Quality Specialty Physicians
Dr. Ayesha Cheema's practice offers patients convenient, on-site access to expert Mercy physician specialists in orthopedics, vascular surgery and rheumatology. Her affiliation with Mercy Medical Center provides additional access to the hospital's wide-ranging team of specialists, diagnostic services and Centers of Excellence.
Education & Fellowships
Fellowship - Montefiore Medical Center, New York, NY
Residency - University of Pittsburgh Medical Center, Pittsburgh, PA
Medical Degree - Allama Iqbal Medical College - Lahore, Pakistan
See a list of insurances accepted at Mercy. Restrictions may apply. Patients should confirm coverage with their carrier prior to appointment date.