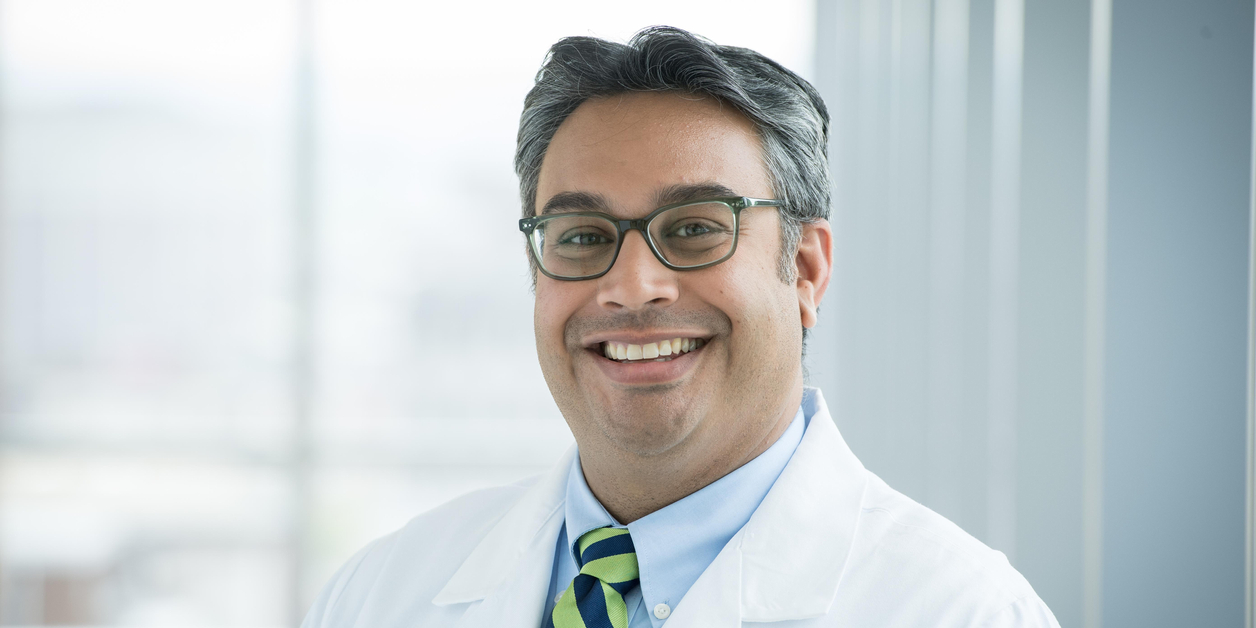 Locations:
The Weinberg Center at Mercy
Mercy Physicians at Broken Land Parkway
The Institute for Gynecologic Care at Annapolis
Beman Khulpateea, M.D.
Beman R. Khulpateea, M.D., is a Fellowship-trained gynecologic oncologist in The Gynecologic Oncology Center at Mercy, one of Baltimore's leading centers in GYN cancers. Dr. Khulpateea provides diagnosis and treatment for gynecologic disease including ovarian, uterine, cervical and vulvar cancers.
Dr. Khulpateea sees patients at Mercy's downtown Baltimore location as well as offices in Annapolis and Columbia.
Gynecologic Oncologist Providing Robotic Surgery for GYN Cancers
Dr. Beman Khulpateea has advanced surgical training in minimally invasive treatment options for GYN cancers, including gynecologic robotic surgery. Also known as da Vinci robotic surgery, this minimally invasive option is a laparoscopic procedure performed with the aid of a robot. As with traditional laparoscopic surgery, several small incisions are made in the abdominal area to access and remove the cancer. The robotic arms, controlled by Dr. Khulpateea from an adjacent console, are inserted into the incisions to perform the procedure, providing him the ability to make precise movements with the instruments. Robotic surgery may be used to treat a variety of gynecologic cancers, including cervical cancer, early stage ovarian cancer and endometrial cancer.
Dr. Beman Khulpateea works closely with patients and their families to make a complete assessment of their condition and determine the best course of treatment for their cancer diagnosis. He provides a comprehensive approach to care for a variety of gynecologic oncology conditions from early, Stage I, cancers to more complex, Stage IV, cancers. When robotic surgery is not the best course of treatment, Dr. Khulpateea offers expertise in laparoscopic surgery as well as traditional open surgery.
A Patient-Focused Center of Excellence for Gynecologic Cancers
Dr. Khulpateea provides advanced medical and surgical gynecologic care. As a member of one of the Mid-Atlantic's top rated Gynecologic Cancer Centers, he collaborates with renowned surgical colleagues in a variety of disciplines. Together with certified oncology nurses, nurse navigators, genetic counselors and a comprehensive care team, Dr. Khulpateea offers women with a gynecologic cancer diagnosis the promise of hope, compassion and best-in-practice care.
Education & Fellowships
Fellowship - Gynecologic Oncology, University of Texas Southwestern Medical Center, Dallas, TX
Residency - Obstetrics and Gynecology, The State University of New York, School of Medicine and

Biomedical Sciences, Buffalo, NY

Medical Degree - The State University of New York Health Science Center at Brooklyn – College of Medicine, Brooklyn, NY


Associations & Memberships
American Congress of Obstetrics and Gynecology

American Medical Association

Society of Gynecologic Oncology
See a list of insurances accepted at Mercy. Restrictions may apply. Patients should confirm coverage with their carrier prior to appointment date.