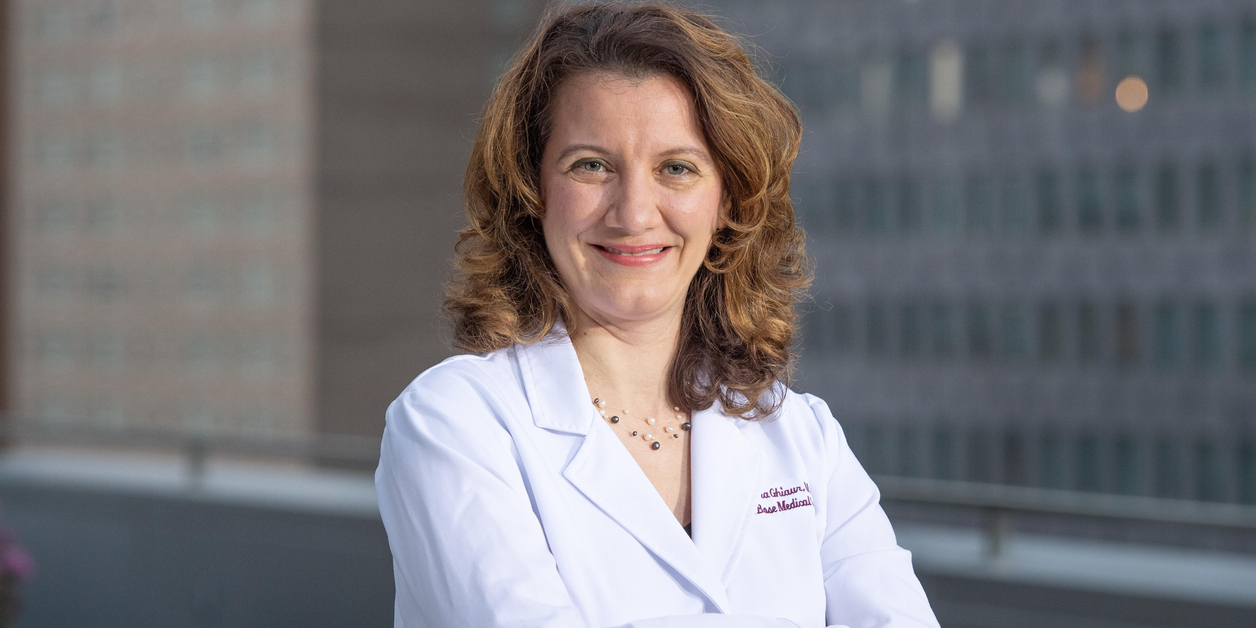 Specialty:
Primary Care
Internal Medicine
Locations:
Mercy Personal Physicians Downtown
Elena Ghiaur, M.D.
Elena D. Ghiaur, M.D., is a Board Certified Primary Care Doctor with the Bose Medical Group, an all-female Primary Care Group affiliated with Mercy Personal Physicians Downtown in Baltimore, Maryland.
Personalized Primary Care for Baltimore Patients
Dr. Elena Ghiaur has more than a decade of experience in treating patients. She cares for patients 18 and older, including diagnosing and treating acute and chronic conditions such as the common cold, flu and diabetes, as well as high blood pressure and cholesterol. She offers wellness exams, immunizations and routine physicals. Dr. Ghiaur is fluent in Romanian, as well as English.
Interest in Health and Wellness
Dr. Ghiaur provides care for patients and their families of all stages of health who live throughout Baltimore City. She educates patients about health and wellness and believes it is an important part of the care they receive. Dr. Ghiaur believes nutrition and exercise are essential in maintaining a healthy lifestyle and overall good health.
Education & Fellowships
Residency – Internal Medicine, Fairview Hospital, Cleveland, Ohio
Residency – Internal Medicine, The Christ Hospital, Cincinnati, Ohio
Medical Degree – Carol Davila University of Medicine and Pharmacy, Bucharest, Romania


Practice & Associations
Dr. Elena Ghiaur sees patients in McAuley Plaza South, 301 St. Paul Place on Mercy's Downtown campus. She is a member of the Bose Medical Group alongside Mercy Primary Care Physicians, Drs. Laura Hahn, Theresa Lorch, Rosemary Olivo, Seema Rao and Alina Sanda.
See a list of insurances accepted at Mercy. Restrictions may apply. Patients should confirm coverage with their carrier prior to appointment date.