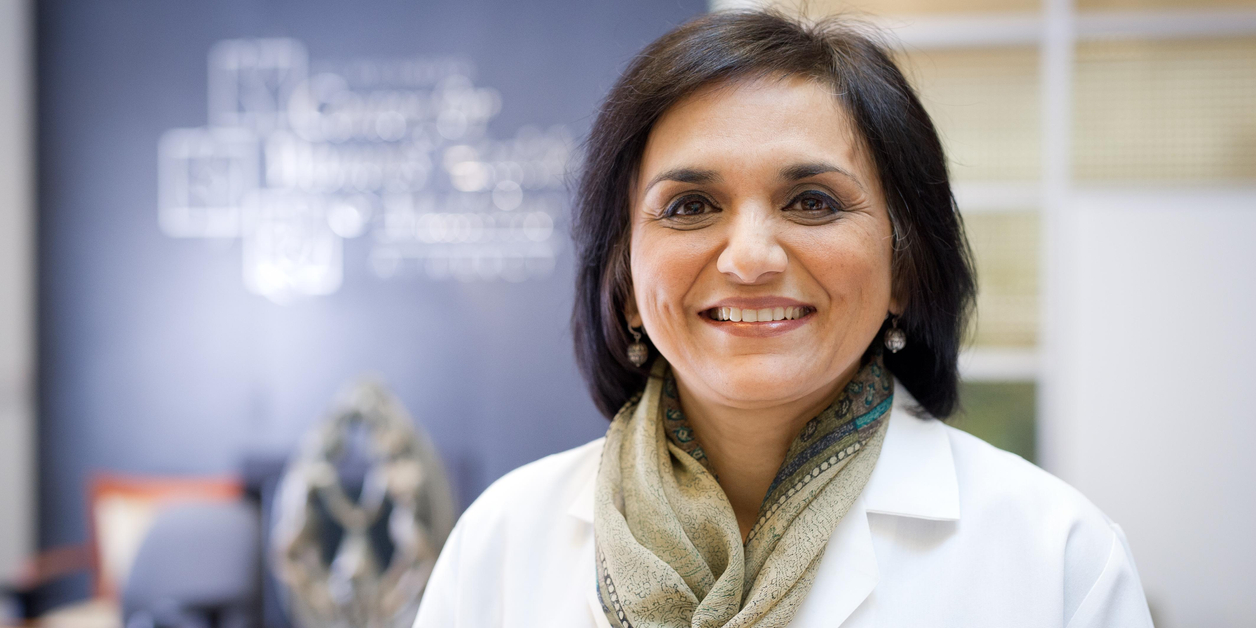 Associate Director, The Hoffberger Breast Center at Mercy
Areas of Interest:
Breast Cancer, Breast Surgery
Locations:
The Weinberg Center at Mercy
Gauri Bedi, M.D.
Gauri C. Bedi, M.D., FACS, is Associate Director of the regionally renowned Hoffberger Breast Center at Mercy Medical Center. She is a leading breast cancer surgeon in the Baltimore area. Providing extensive experience in breast cancer surgery coupled with a women's understanding, Dr. Bedi is regarded by her patients as an accomplished expert as well as a personal supporter.
Dedication to the Care of Breast Cancer Patients
A Board Certified, full-time dedicated breast surgeon, Dr. Gauri Bedi has committed herself to breast cancer patients on many levels. As a mother, physician and advocate, Dr. Bedi's reassuring demeanor is a comfort to her patients, giving them the courage and faith to undertake the challenges of a breast cancer diagnosis. As a teacher, Dr. Bedi remains committed to patient education and empowerment for breast cancer patients.
Recognized by colleagues and patients alike for expertise in her field, Dr. Bedi has been named a "Top Doctor" in Breast Surgery by Baltimore magazine.
Influencing and Inspiring Women through Breast Cancer Education
Dr. Bedi has been applauded by her colleagues, coworkers and patients for spending her personal time to educate and empower women – both within the community and within the clinical profession as well. A lifelong learner herself, Dr. Bedi believes that education can lead to breakthroughs and advancements on a medical front and that women benefit from a greater knowledge base regarding their personal health.
Breast Cancer Doctor with a Diverse Clinical Background
Dr. Bedi has a varied background in the field of breast surgery, earning numerous awards for her research in surgical sciences. In addition to her Residency, Dr. Bedi completed an Advanced Specialty Training Program in Surgical Oncology at the Johns Hopkins Hospital. She also completed a postdoctoral Fellowship in the Molecular Genetics of Cancer at the Johns Hopkins University School of Medicine.
Education & Fellowships
Residency – Johns Hopkins Hospital
Fellowship – Johns Hopkins University School of Medicine
Medical Degree – All India Institute Medical Science


Associations & Memberships
American College of Surgeons, Fellow
See a list of insurances accepted at Mercy. Restrictions may apply. Patients should confirm coverage with their carrier prior to appointment date.