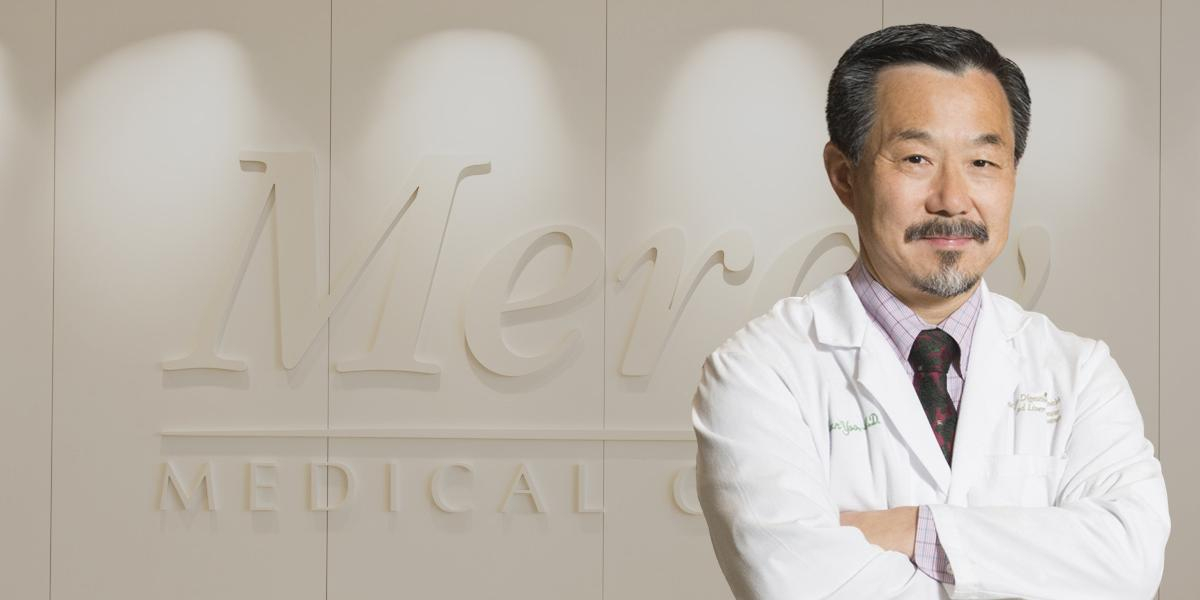 Languages:
English
Japanese
Mandarin
Korean
Areas of Interest:
Liver Disease, Hepatitis C, Liver Transplant
Locations:
McAuley Plaza at Mercy
Mercy Personal Physicians at Glen Burnie
Hwan Yoo, M.D.
Hwan Y. Yoo, M.D., Ph.D., is an experienced liver specialist at The Center for Liver and Hepatobiliary Diseases, part of The Melissa L. Posner Institute for Digestive Health and Liver Disease at Mercy in Baltimore, Maryland. Board Certified in Gastroenterology, Dr. Yoo diagnoses acute and chronic liver disorders and offers some of the best advanced therapies as treatment options. Dr. Yoo is highly skilled at performing various endoscopy procedures to help diagnose and treat liver and biliary diseases.
Patient-Focused Care by Expert Liver Doctor
Dr. Hwan Yoo takes special interest in patients with Hepatitis C. He continually looks for the newest and best treatment options to help patients manage their Hepatitis C symptoms. Dr. Yoo believes in limiting the amount of medications that all patients take. He works individually with his patients to best manage their liver disease through innovative pill therapy that combines various medication types.
Experienced Educator and Researcher
Dr. Hwan Yoo previously served as an Associate Professor of Medicine at Indiana University School of Medicine, where he was awarded the Excellence in Teaching Award. He also has received the REGAL Award for GI and liver research excellence. Dr. Yoo has authored numerous articles and dissertations pertaining to liver transplantation.
Trained by Renowned Leader in Liver Disease
Dr. Hwan Yoo completed his Gastroenterology/Hepatology fellowship training under the direction of Dr. Paul Thuluvath, a respected authority on liver and biliary diseases and liver transplant management at Mercy.
Education & Fellowships
Fellowship – GI/Hepatology, Johns Hopkins Hospital, Baltimore, Maryland
Residency in Surgery – St. Agnes Hospital, Baltimore, Maryland
Residency in Internal Medicine – West Virginia University, Morgantown, West Virginia
Ph.D. in Surgical Endocrinology – Seoul National University College of Medicine, Seoul, Korea
Master of Science in Surgical Oncology – Seoul National University College of Medicine, Seoul, Korea
Medical Degree – Seoul National University College of Medicine, Seoul, Korea
Associations & Memberships
American Association for the Study of Liver Diseases
See a list of insurances accepted at Mercy. Restrictions may apply. Patients should confirm coverage with their carrier prior to appointment date.