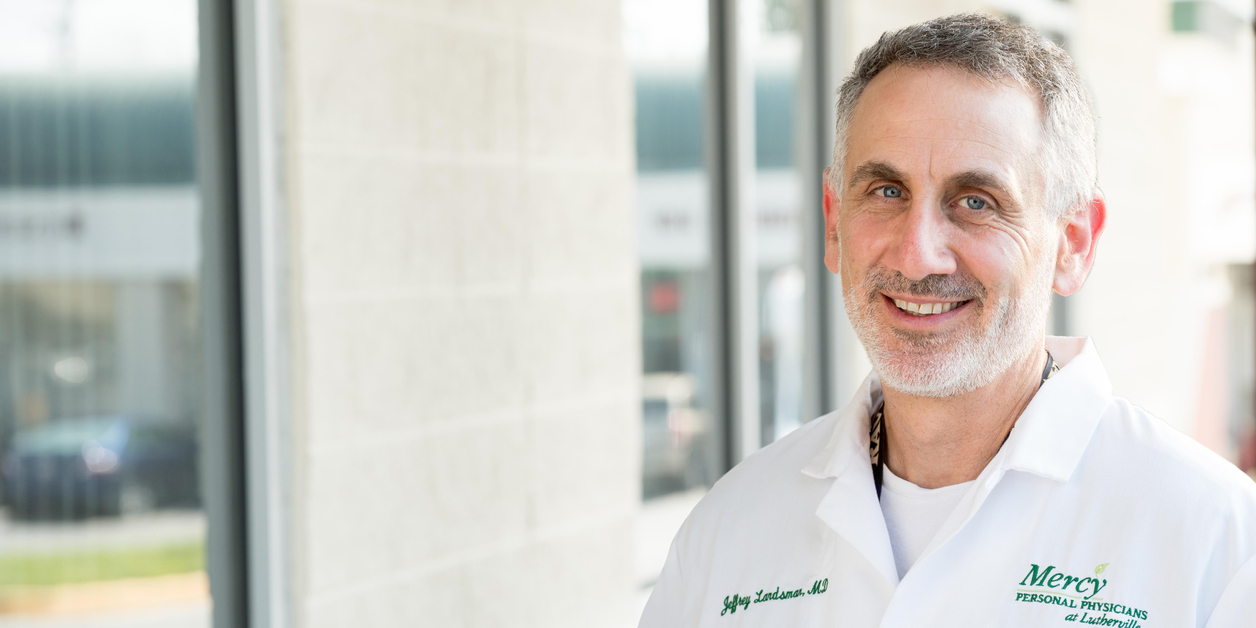 Specialty:
Primary Care
Family Medicine
Geriatrics
Board Certifications:
Family Medicine
Geriatric Medicine
Locations:
Mercy Personal Physicians at Lutherville
Book Now with Jeffrey Landsman, M.D.
In-Office Visit
Televisit with Jeffrey Landsman, M.D.
Televisit
Jeffrey Landsman, M.D.
Jeffrey Landsman, M.D., is a Primary Care Provider at Mercy Personal Physicians at Lutherville, serving the families of Lutherville, Timonium, Cockeysville, Hunt Valley and Northern Baltimore County. Dr. Landsman is Board Certified in Family Medicine and Geriatrics, providing care for patients 18 and older.
Providing Quality Care in Family Medicine
Dr. Jeffrey Landsman provides personal and comprehensive care for his patients. He diagnoses and treats a variety of common and complex acute and chronic conditions including hypertension, diabetes, high cholesterol, congestive heart failure and COPD. He offers annual physicals and immunizations, as well as routine exams and screenings. He encourages his patients to share their input and ideas about their well-being while using his experience to manage their health.
Experienced Doctor & Partner in Improving Chronic Disease
Dr. Landsman works closely with his patients to offer carefully designed, individualized plans for overall health improvement and reduced risk for serious medical conditions. Patients look to Dr. Landsman as a partner to help them:
Lose weight
Lower blood pressure
Lower cholesterol levels
Reduce cancer risk
Reduce risk for heart attack or stroke
Discontinue or reduce reliance on certain medications
Through regular meetings, coaching and progress tracking, Dr. Landsman guides patients to a healthier state with the implementation of key lifestyle changes that can make a big impact on overall wellness and long-term health.
Specialized Care in Geriatrics
Dr. Landsman has an extensive background and interest in geriatric care. He helps patients manage chronic conditions in a patient-centered approach, with a goal to maximize their quality of life and independence. His geriatric areas of expertise include managing mild cognitive impairment, dementia, polypharmacy, advanced care planning and other geriatric syndromes.
Education & Fellowships
Geriatrics Fellowship - Union Memorial Hospital, Baltimore, Maryland
Family Medicine Residency – University of Maryland, Baltimore, Maryland
Medical Degree - University of Maryland School of Medicine, Baltimore, Maryland
See a list of insurances accepted at Mercy. Restrictions may apply. Patients should confirm coverage with their carrier prior to appointment date.