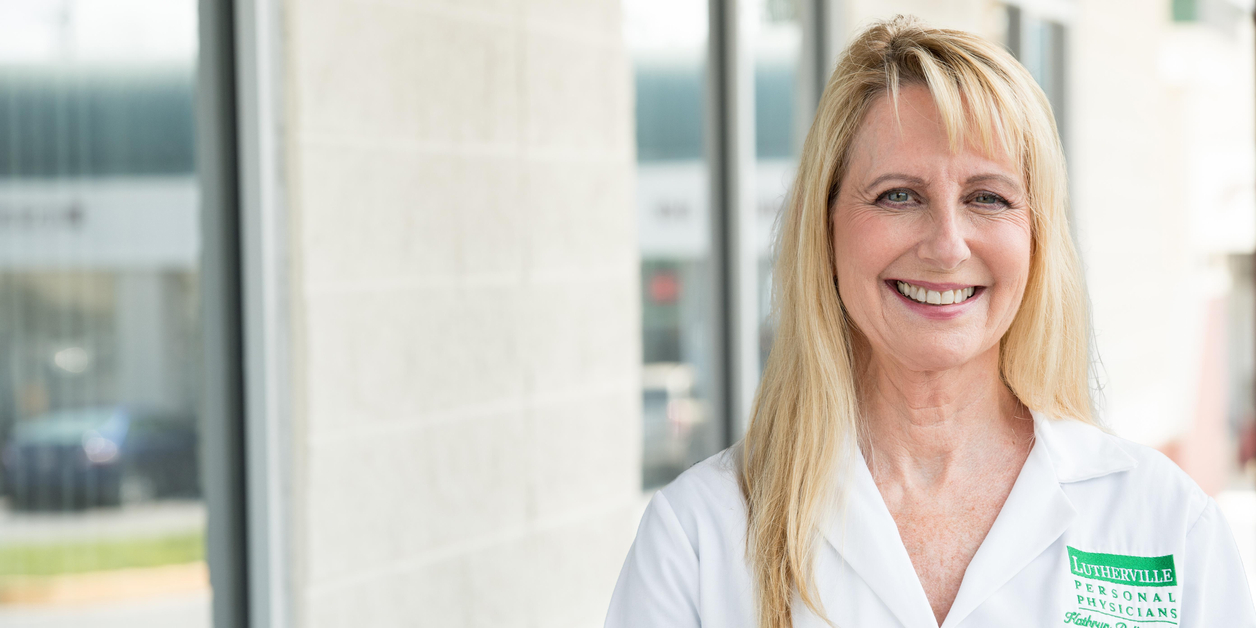 Specialty:
Primary Care
Family Medicine
Locations:
Mercy Personal Physicians at Lutherville
Kathryn Boling, M.D.
Kathryn A. Boling, M.D., is a Primary Care Provider located at Mercy Personal Physicians at Lutherville, one of Mercy Medical Center's many Community Physician Sites. A Family Medicine specialist, Dr. Boling provides primary care services to adults aged 16 and older from the Lutherville, Timonium, Cockeysville, Hunt Valley and Northern Baltimore County areas.
Experienced Primary Care Provider
Prior to becoming a primary care physician, Dr. Kathryn Boling was a family nurse practitioner with an interest women's health. Dr. Boling diagnoses and treats a wide range of conditions from acute illnesses and minor trauma to chronic diseases such as diabetes and hypertension.
Patients appreciate being able to talk to Dr. Boling about anything that is concerning them. Her ability to be straight forward yet compassionate and loving to her patients helps set her patients at ease.
Prevention-Focused Primary Care
Named a "Top Doctor" by Baltimore magazine, Dr. Kathryn Boling believes in helping her patients remain healthy. Patients can rely on Dr. Boling to provide a full array of preventive medicine options, including appropriate vaccinations, screenings, weight loss counseling, smoking cessation and meditation. If an illness or chronic condition is diagnosed, Dr. Boling provides treatment options to both preserve and enhance the quality of life of her patients.
Community Outreach
Dr. Kathryn Boling is active in the local community. She has been an advocate for nursing home residents with the Baltimore County Department of Aging. Dr. Boling also has volunteered to provide sport physical examinations and participated in health fairs focused on asthma, hypertension and influenza inoculations. On a global level, Dr. Boling has participated in a medical mission to Nicaragua.
Dr. Boling, a Lutherville resident, enjoys reading, weight lifting, golfing and creative writing.
Education & Fellowships
Family Medicine Residency – Medstar Franklin Square Medical Center
Medical Degree – The George Washington University School of Medicine & Health Sciences
Master of Science; Family Nurse Practitioner – Western University of Health Science
Bachelor of Science in Nursing – University of New York (now Excelsior), Albany, NY
Certificate of Nurse Practitioner in Women's Health Care – University of California at Los Angeles
See a list of insurances accepted at Mercy. Restrictions may apply. Patients should confirm coverage with their carrier prior to appointment date.