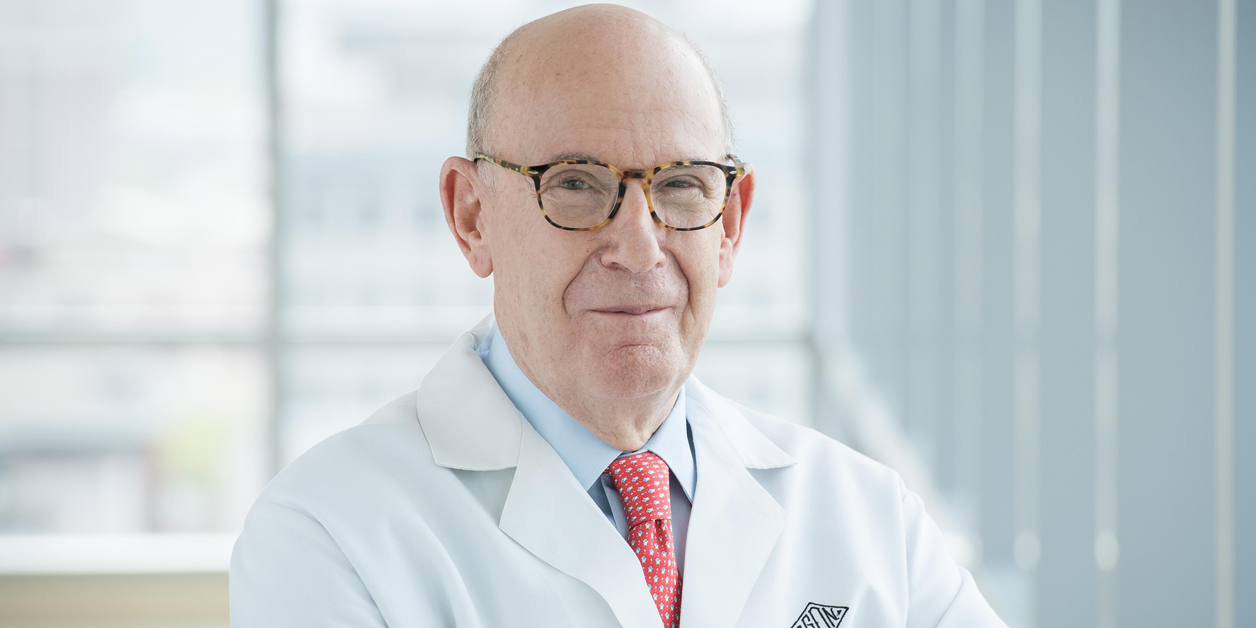 Director, The Lya Segall Ovarian Cancer Institute at Mercy
Areas of Interest:
Complex Gynecologic Surgery, Ovarian Cancer, Cervical Cancer, Uterine Cancer
Locations:
The Weinberg Center at Mercy
Mercy Physicians at Hagerstown
The Gynecologic Oncology Collaborative at WVU Berkeley Medical Center
The Institute for Gynecologic Care at Annapolis
Neil Rosenshein, M.D.
Neil B. Rosenshein, M.D., FACOG, is Medical Director of The Lya Segall Ovarian Cancer Institute at Mercy. He has devoted his medical career to advancing surgical techniques to treat female tract cancers, including ovarian, cervical, uterine, endometrial, vulvar and vaginal cancers. Women across the region and the U.S. come to Dr. Rosenshein because of his operating room expertise and his tireless devotion to his patients and their families.
With a passionate focus on the medical needs of each patient, Dr. Neil Rosenshein is known for his surgical precision in the operating room that minimizes the size of the incision and the length of time the patient is in surgery. Dr. Rosenshein's compassionate concern for his patients includes a deep appreciation for the healing power that family and friends contribute to the patient's overall recovery.
Women who have experienced Dr. Rosenshein's skill in surgery are also touched by his endless support throughout their diagnosis and recovery. It is not unusual for women who have been treated by Dr. Rosenshein to return with friends, mothers and daughters who they would trust only to his care.
Leadership in Women's Health
As the driving force behind the development and growth of The Weinberg Center for Women's Health and Medicine at Mercy, Dr. Rosenshein established a world-class, highly skilled medical team dedicated to advancing women's health. Dr. Rosenshein also can be credited with expanding Mercy's gynecologic services and in recognition of his tireless efforts, The Neil B. Rosenshein, M.D., Institute for Gynecologic Care at Mercy was named in his honor. Dr. Rosenshein extended access to top rated gynecologic care in the region by developing The Gynecologic Oncology Collaborative, a network of Gynecologic Oncology Centers throughout Maryland. With a lifelong passion for improving women's cancer treatment, Dr. Rosenshein continues to see patients at Mercy Medical Center and is Immediate Past Director of each of these prestigious programs.
Dr. Neil Rosenshein currently serves as Director of The Lya Segall Ovarian Cancer Institute at Mercy, a National Center of Excellence, equipped with advanced technologies and a dedicated team to diagnose and treat all stages of ovarian cancer. He also serves as Director Emeritus of The Neil B. Rosenshein, M.D., Institute for Gynecologic Care at Mercy, The Weinberg Center for Women's Health and Medicine at Mercy and The Gynecologic Oncology Collaborative.
Excellence in Patient Care for Gynecologic Cancers
Dr. Neil Rosenshein has been recognized by numerous organizations for his lifetime commitment to gynecology and women's cancers and include:
"Top Doctor" by Baltimore magazine
Top Doctor by Castle Connolly Medical Ltd.
Healthcare Hero, Baltimore's The Daily Record
One of the Top Gynecologic Oncologists in the Nation, Good Housekeeping
Humanitarian of the Year, Mildred Mindell Cancer Foundation
Lifetime Achievement Award in Women's Health, The Sawgrass Institute
Top Rated Doctor, Author, Researcher and Teacher
Dr. Rosenshein is involved in numerous medical research projects keeping his hand in leading edge treatment options for patients. In 2003, Dr. Neil Rosenshein served as the primary investigator for a study identifying markers in the blood that may find tumors. Since 1998, Dr. Rosenshein has conducted one of Maryland's most prestigious medical education seminars focused on advances in healthcare for doctors specializing in women's health.
He has been published in numerous journals and publications and written or co-authored several books through his career including:
Publications
The New England Journal of Medicine
The Journal of American Medical Association
The American Journal of Obstetrics and Gynecology
Authorship
Manual of Gynecologic Oncology, Author
Surgery in Retroperitoneal Space: An Operative Gynecology Videobook, Co-Author
Ultrasonic Surgical Techniques for the Pelvic Surgeon, Co-Author


Education & Fellowships
Residency - Gynecology and Obstetrics, The Johns Hopkins Hospital, Baltimore, Maryland
Medical Degree - University of Florida Medical School, Florida


Associations & Memberships
American College of Obstetricians and Gynecologists, Fellow
Society of Gynecologic Oncologists
American Society of Clinical Oncology
Obstetrical and Gynecological Society of Maryland
Mid-Atlantic Gynecologic Oncology Society
Baltimore City Medical Society
American College of Surgeons, Fellow
See a list of insurances accepted at Mercy. Restrictions may apply. Patients should confirm coverage with their carrier prior to appointment date.