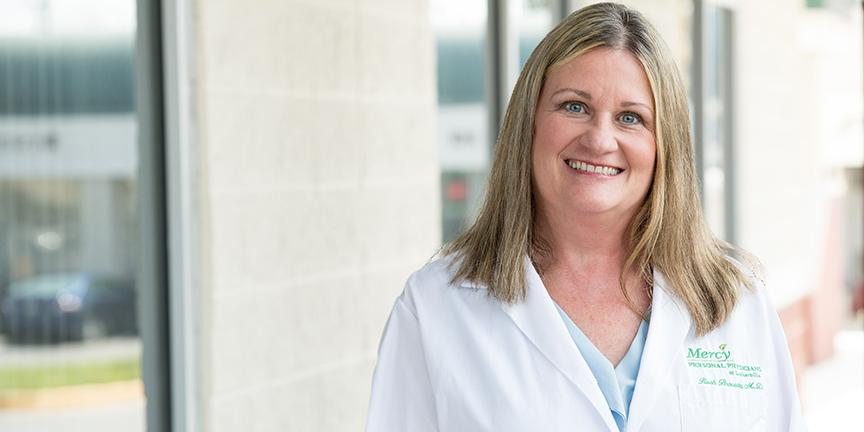 Specialty:
Primary Care
Family Medicine
Locations:
Mercy Personal Physicians at Lutherville
Ruth Brocato, M.D.
Ruth M. Brocato, M.D., is a Primary Care Provider specializing in Family Medicine at Mercy Personal Physicians at Lutherville, one of Mercy Medical Center's several Community Physician Sites. Dr. Brocato provides primary care services for patients ages 18 through 64. She serves men and women from the neighborhoods and communities of Hereford, Parkton, Towson, Lutherville, Timonium, Cockeysville, Hunt Valley and Northern Baltimore County.
Providing Quality Care in Family Medicine
Dr. Ruth Brocato's background allows her to provide a variety of comprehensive care options for her patients, from wellness visits to acute illness. She believes in taking care of the entire person, offering well visits/annual physicals as well as screenings and disease management for adults. She focuses her care on health prevention and lifestyle changes, including routine immunizations and diet and weight management.
Partnership in Primary Care
Dr. Ruth Brocato believes in a collaborative approach to care where patients are partners in their health and treatment. She encourages them to share their input and ideas about their well-being while using her experience to manage their health. Dr. Brocato believes in providing patients options while educating them on their health and progress to make the best decisions for their needs.
Education & Fellowships
Residency – Franklin Square Hospital, Baltimore, Maryland
Medical Degree – Case Western Reserve University School of Medicine, Cleveland, Ohio
See a list of insurances accepted at Mercy. Restrictions may apply. Patients should confirm coverage with their carrier prior to appointment date.