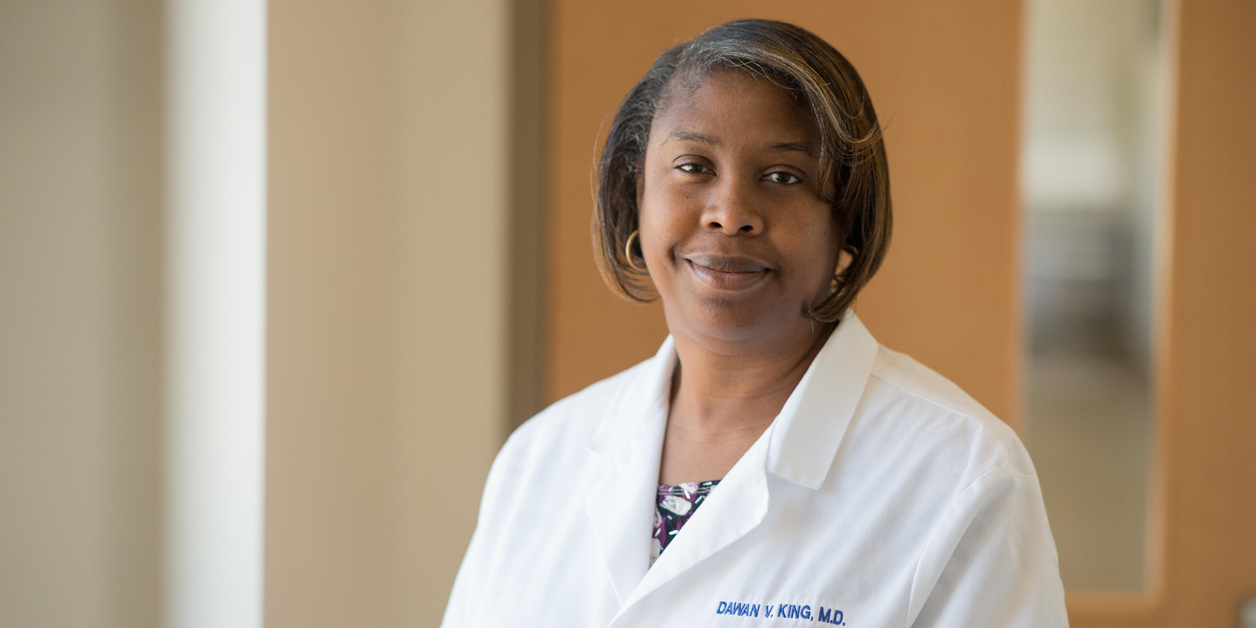 Dawan King, M.D.
Dawan V. King, M.D., is a Pediatrician with Mercy Family Care Physicians in Baltimore, Maryland. Dr. King provides general pediatric care for children from infancy to adolescence.
Top Rated Doctor
Dr. Dawan King has been named a "Top Doctor" by Baltimore magazine, recognizing her as one of the best pediatricians in the Baltimore region. She is the recipient of other numerous awards including the Mead Johnson Award for Best Pediatric Scientific Sections and Best Pediatric Intern and Resident in Ambulatory and Emergency Pediatrics. Dr. King was also awarded two National Minority Neuroscience fellowships from the National Institute of Mental Health.
Pediatrician Focused on Personal Care
Dr. Dawan King provides her patients with expertise in the diagnosis and treatment of childhood diseases and injuries. She also is focused on prevention and wellness. She encourages her patients and their parents to ask questions and actively participate in their care. Dr. King listens to her patients so their health concerns can be addressed.
Education & Fellowships
Residency – Howard University Department of Pediatrics and Child Health Integrated Residency Program – Washington, DC
Medical Degree -Howard University College of Medicine – Washington, DC


Associations & Memberships
American Academy of Pediatrics
See a list of insurances accepted at Mercy. Restrictions may apply. Patients should confirm coverage with their carrier prior to appointment date.