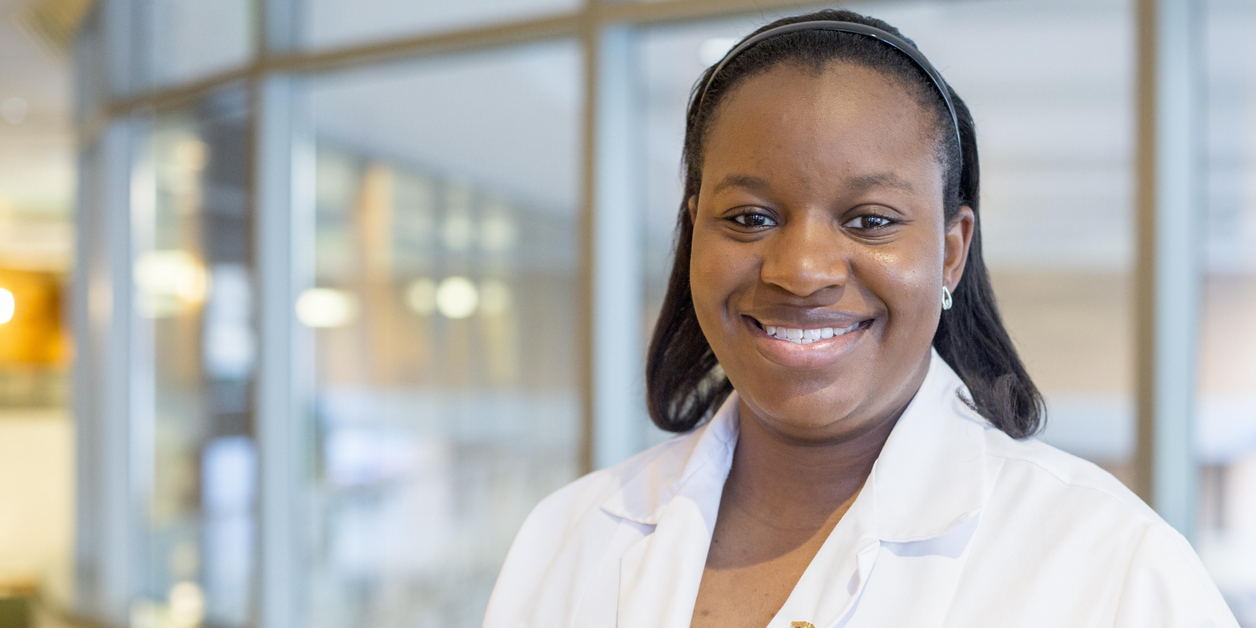 Board Certifications:
Obstetrics and Gynecology
Locations:
The Gynecology Center at Towson
Mercy Personal Physicians at Lutherville
Mercy Personal Physicians at Glen Burnie
SurgCenter of Towson
Latasha Murphy, M.D.
Latasha N. Murphy, M.D., FACOG, is a skilled Board Certified gynecologist and surgeon in The Gynecology Center at Mercy Medical Center in Baltimore, Maryland. Her pleasant and warm personality puts patients at ease. This allows for open conversation and a plan tailored to each patient's needs. Dr. Murphy has been recognized by her peers as a "Top Doctor" in Baltimore magazine.
Dr. Latasha Murphy performs annual Well-Woman exams and specializes in the diagnosis and treatment of routine and complex GYN conditions including endometriosis, chronic pelvic pain, ovarian cysts, irregular period cycles and abnormal bleeding.
Comprehensive Gynecologic Care
Dr. Latasha Murphy is dedicated to providing compassionate care and the best treatment options available for GYN conditions. She engages with each patient to provide individualized care and determine the optimal treatment plan.
Dr. Murphy is experienced in performing diagnostic procedures, such as colposcopy, to help determine an accurate diagnosis. She has advanced training in minimally invasive gynecologic surgery, including robotic surgery, for endometriosis, uterine fibroids and other conditions of the female genital tract.
Expert in the Treatment of Uterine Fibroids
Dr. Latasha Murphy is among a select group of physicians in the Baltimore area to offer the Acessa minimally invasive treatment option for women with symptomatic fibroids. The procedure utilizes laparoscopic radiofrequency ablation via the Acessa ProView® System, and may be an option for women who otherwise would require a hysterectomy or myomectomy.
Advanced Surgical Training
Dr. Latasha Murphy completed advanced surgical training during her fellowship in Advanced Endoscopy and Pelvic Reconstruction at Mercy Medical Center. Dr. Murphy received her medical degree from the University of Maryland School of Medicine and completed her Residency in Obstetrics and Gynecology at the University of Maryland Medical Center.
Dr. Murphy is a Junior Fellow of the American College of Obstetrics and Gynecology and a member of the American Medical Association. She has participated in several research initiatives and received the AAGL Resident Excellence Award in Laparoscopy.
Advocate for Annual Wellness Exams
Dr. Latasha Murphy encourages her patients to have annual Well-Woman gynecologic exams and an annual physical with a primary care doctor to assess and prevent health issues. During Well-Woman exams, Dr. Murphy completes a pelvic exam, clinical breast exam and pap test as needed.
Dr. Latasha Murphy sees patients at the Mercy Community Physician Sites and performs patient surgeries at Mercy Medical Center in Downtown Baltimore.
Education & Fellowships
Fellowship – Mercy Medical Center, Baltimore
Residency – Obstetrics and Gynecology, University of Maryland Medical Center
Medical Degree – University of Maryland School of Medicine
See a list of insurances accepted at Mercy. Restrictions may apply. Patients should confirm coverage with their carrier prior to appointment date.