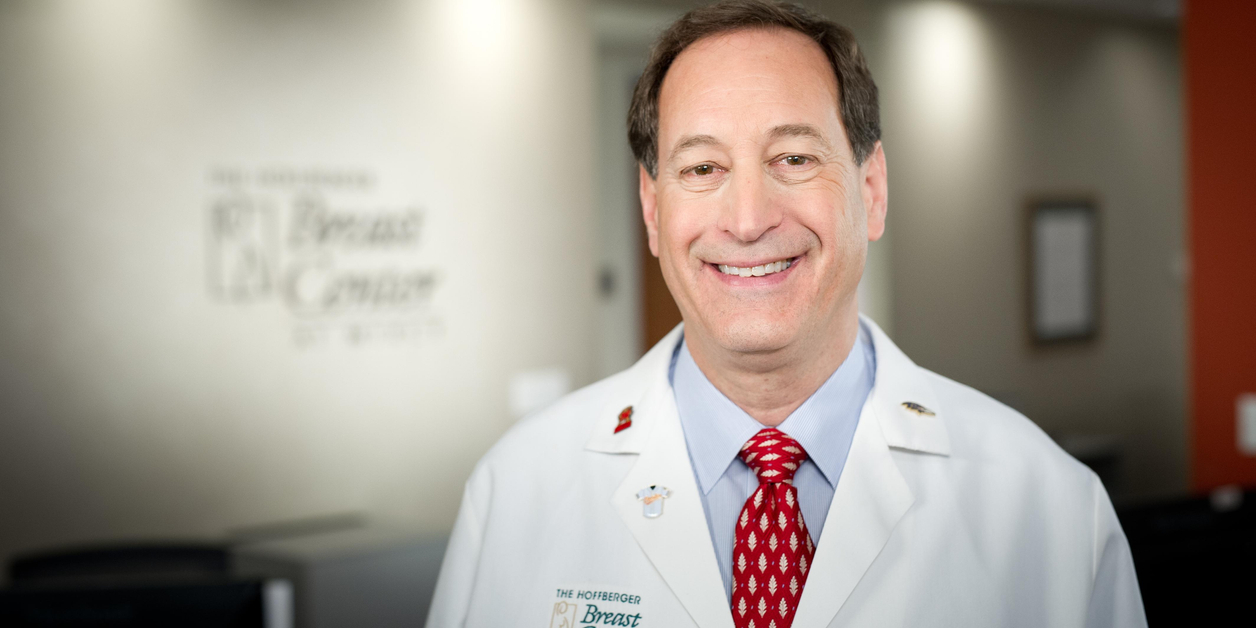 Director, The Hoffberger Breast Center at Mercy
Areas of Interest:
Breast Cancer, Breast Care, Breast Surgery
Locations:
The Weinberg Center at Mercy
Neil Friedman, M.D.
Neil B. Friedman, M.D., FACS, is Director of The Hoffberger Breast Center at Mercy as well as Medical Director of The Weinberg Center for Women's Health and Medicine at Mercy. He is one of the top breast cancer surgeons in Maryland.
A catalyst for advancing breast cancer treatment, Dr. Friedman has partnered with many prestigious national and local organizations to improve the treatment options for women with breast cancer. Likewise, on a very personal level, he partners with each of his patients and their families to help them face the challenges and triumphs of living with a breast cancer diagnosis. Dr. Friedman led the charge to bring IORT, Intraoperative Radiotherapy, to Mercy making it the first hospital in Maryland to offer this leading edge technology.
Lifelong Dedication to Women with Breast Cancer
From the time he began his medical career as Chief Resident at the nationally renowned Memorial Sloan-Kettering Cancer Center in New York, Dr. Friedman has been dually driven by passion and excellence. For over 20 years Dr. Friedman has researched and explored breast cancer treatment options while gently guiding the women in his care toward the best path to restoring vitality and health. His direct and supportive approach as a breast cancer surgeon is appreciated by many of his patients, some who openly claim they owe their second chance at life to him.
Breast Surgeon Working to Realize Change
Dr. Friedman is a Board Certified breast cancer doctor who is dedicated to the search for a cure for cancer. This is evidenced by his professional career as well as his personal commitment. His team continues to lead breast cancer initiatives and introduce best-in-practice breast care treatment options, including Intraoperative Radiotherapy (IORT), an innovative, single dose radiation treatment, to patients. Dr. Friedman was named Humanitarian of the Year by the Mildred Mindell Cancer Foundation for his efforts in the fight against breast cancer. He has served as a national spokesperson for breast cancer prevention for major organizations such as Bath & Bodyworks.
Dr. Friedman has been the Chairman of the American Cancer Society's Research Administrative Committee, a member of its Executive and Professional Education Committees, and served on its Board of Directors. He has also been involved with the Susan G. Komen Breast Cancer Foundation.
Dr. Friedman leads a team of clinicians devoted to breast cancer education, advocating the latest advancements in diagnosis and treatment of breast cancer at a number of conferences, continuing education forums and patient seminars.
Recognized as a Leading Breast Cancer Surgeon
Dr. Neil Friedman remains committed in his career to find optimal treatments for breast cancer. Some of his accomplishments include:
Named a "Top Doctor" by Baltimore magazine in the Breast Surgery category
Named Humanitarian of the Year by the Mildred Mindell Cancer Foundation
The Breast Center at Mercy Medical Center first in Maryland to offer IORT Treatment
Research on cancer has been published in American Journal of Public Health and the Journal of Immunotherapy


Education & Fellowships
Residency – New York Hospital – Cornell Medical Center
Medical Degree – University of Maryland School of Medicine


Associations & Memberships
American College of Surgeons, Fellow
See a list of insurances accepted at Mercy. Restrictions may apply. Patients should confirm coverage with their carrier prior to appointment date.