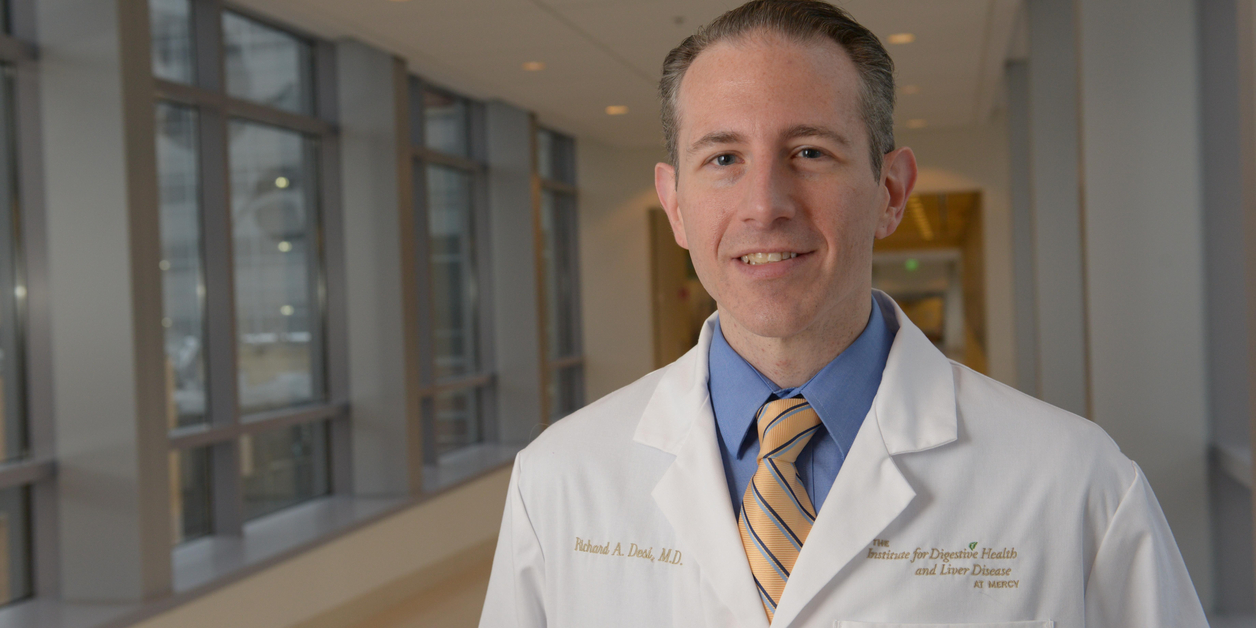 Board Certifications:
Gastroenterology
Internal Medicine
Areas of Interest:
Colonoscopy, Endoscopy, Gastroenterology, Hepatology
Locations:
McAuley Plaza at Mercy
Mercy Personal Physicians at Lutherville
Richard Desi, M.D.
Richard A. Desi, M.D., is a highly skilled gastroenterologist with The Melissa L. Posner Institute for Digestive Health & Liver Disease at Mercy in Baltimore, Maryland. His expertise in gastroenterology helps patients with digestive health problems, including irritable bowel syndrome, acid reflux and heartburn, find treatment options that improve their quality of life.
Board Certified in Internal Medicine and Gastroenterology, Dr. Richard Desi also focuses on hepatology, a sub-specialty of gastroenterology that focuses on the liver, gallbladder, pancreas and the biliary tract. Using advanced therapies and research, Dr. Richard Desi offers patients clinical expertise that is based on compassionate care for every patient.
Gastroenterologist Providing Personalized Care
Providing quality care in an environment of compassion and understanding, Dr. Richard Desi provides clinical expertise as well as leading edge technology in a state-of-the-art medical facility that is comfortable for patients and family members. Patients across the Baltimore area rely on Dr. Desi for treatment plans aimed at helping them manage symptoms and improve their health.
Education & Fellowships
Fellowship – Gastroenterology, Georgetown University Hospital, Washington, DC
Residency – University of Maryland
Medical Degree – University of Maryland School of Medicine
Associations & Memberships
American Gastroenterological Association
American College of Gastroenterology
See a list of insurances accepted at Mercy. Restrictions may apply. Patients should confirm coverage with their carrier prior to appointment date.