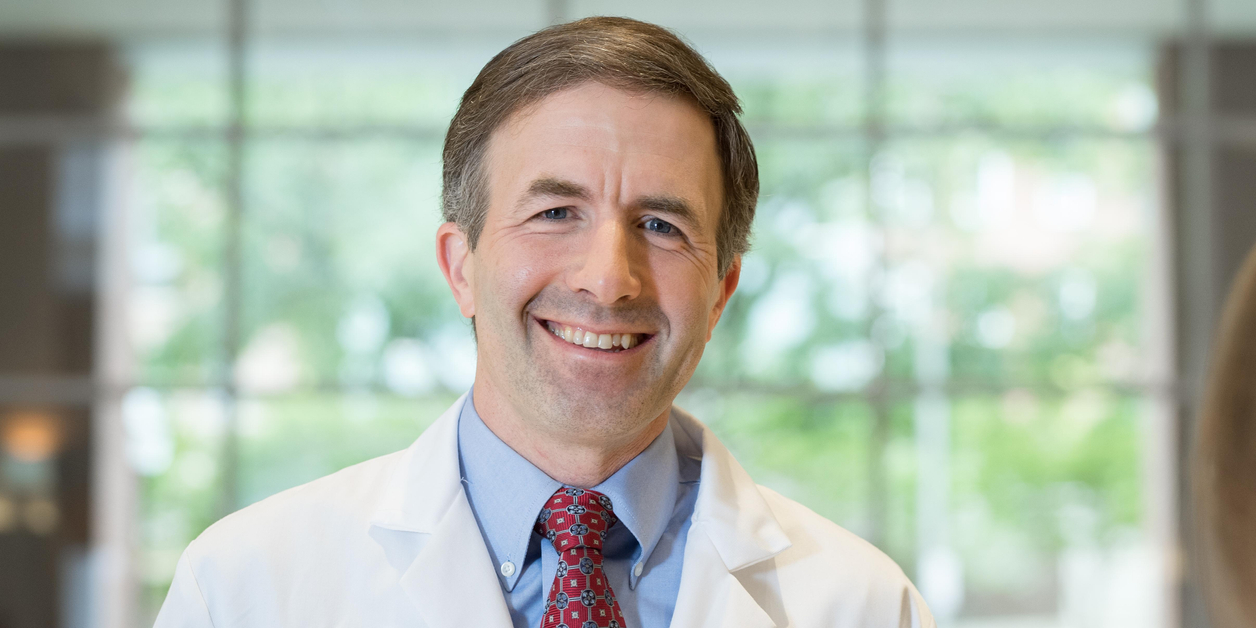 Charles Edwards, II, M.D.
Medical Director, The Maryland Spine Center at Mercy
Specialty:
Spine Disorders / Spine Surgery
Orthopedics
Areas of Interest:
Management of Adult Spinal Deformity, Minimally Invasive Spine Surgery and Microscopic Techniques
Locations:
McAuley Plaza at Mercy
SurgCenter of Towson
Charles Edwards, II, M.D.
Charles C. Edwards, II, M.D., is Medical Director of The Maryland Spine Center at Mercy Medical Center. Patients from the Baltimore region and from across the nation seek Dr. Edwards' expertise in diagnosing and treating spine conditions, including scoliosis, osteoarthritis, spinal deformity and complex degenerative spine conditions. Board Certified, Dr. Edwards offers advanced skills in minimally invasive surgery and microscopic techniques for spinal deformity correction.
Dr. Edwards, II, is proud to have followed in the footsteps of his father, Dr. Charles Edwards, as a leader in the research and treatment of spinal deformities and expert on innovative surgical techniques. As the Medical Director, Dr. Edwards, II, emphasizes a dedication to patients suffering from spinal conditions and a commitment to clinical excellence. These have become the hallmarks of Dr. Edwards' vision for the advanced care offered at The Maryland Spine Center at Mercy.
Compassionate Patient Care
Patients with the most complex spine disorders trust their care to Dr. Charles Edwards. His expertise in spinal disorders coupled with a great concern for each of his patients makes Dr. Edwards a highly sought after spine surgeon. His personal words of comfort and reassurance prior to spine surgery and throughout treatment have been a source of encouragement and support for his patients.
Leadership in Spine Research
Under Dr. Charles Edwards' leadership, The Maryland Spine Center was selected as one of five national centers to participate in the National Institutes of Health's first clinical trial on adult scoliosis. Additional research interests of Dr. Edwards include nerve compression disorders in the cervical spine and major spinal deformities.
Dr. Edwards appeared on the "90 Spinal Surgeon Device Inventors & Innovators to Know" list by Becker's Spine Review. He has been invited to numerous national medical association conferences to present his scientific research studies. His research awards include the Best Clinical Paper at the European Cervical Spine Research Society Meeting.
Dr. Charles Edwards, II, has been named a "Top Doctor" by Baltimore magazine multiple times and was featured on the cover of the November 2014 issue.
Dedicated Author
Dr. Charles Edwards was editor of the scoliosis and spondylolisthesis sections of the Textbook of Spinal Surgery, 3rd edition. He also is author of more than 60 research papers and textbook chapters dedicated to spine disorders.
Education & Fellowships
Fellowship – The Maryland Spine Center, Baltimore, MD
Fellowship – Washington University, St. Louis, MO
Residency – Emory University, Atlanta, GA
Internship – Emory University, Atlanta, GA
Medical Degree – University of Maryland Medical School, Baltimore, MD
Associations & Memberships
American Academy of Orthopedic Surgeons, Fellow
Scoliosis Research Society
Spinal Deformity Study Group Member
See a list of insurances accepted at Mercy. Restrictions may apply. Patients should confirm coverage with their carrier prior to appointment date.