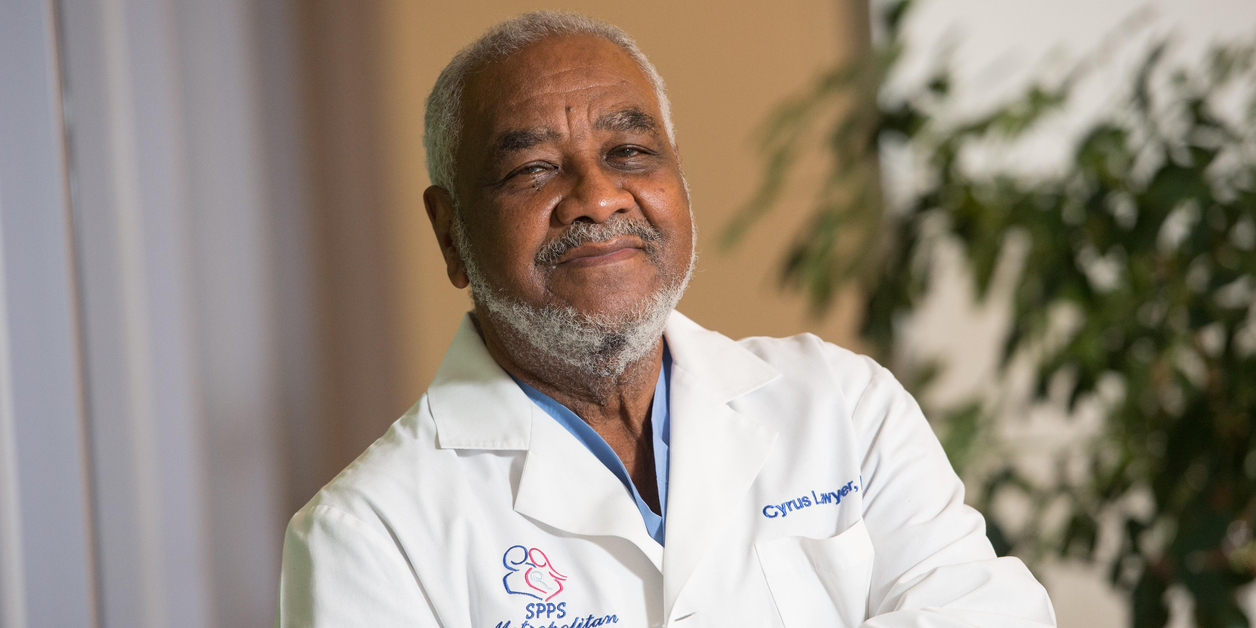 Specialty:
Obstetrics and Gynecology
Locations:
McAuley Plaza at Mercy
The Mead Building
Cyrus Lawyer, M.D.
Medical Director of Metropolitan OB-GYN a Baltimore OB-GYN practice affiliated with The Family Childbirth and Children's Center at Mercy, Cyrus Lawyer, M.D., PhD, and his colleagues provide a full range of obstetric and gynecologic services to women of all ages.
Dr. Cyrus Lawyer received his medical degree from Howard University in Washington, D.C. He also completed his internship and residency at Howard University Hospital, where he served as Chief Resident and was nominated for the Basil O'Connor Scholar Research program. Dr. Lawyer also holds a Doctorate degree from the University of Toledo in Administration and Chemistry.
Dr. Lawyer is Board Certified in Obstetrics and Gynecology and has published a number of articles for medical journals. He is a past member of the American Medical Association and American Association of Laparoscopists. He is a member of the American Congress of Obstetricians and Gynecologists.
Dr. Cyrus Lawyer has been named a "Top Doctor" by Baltimore magazine.
See a list of insurances accepted at Mercy. Restrictions may apply. Patients should confirm coverage with their carrier prior to appointment date.