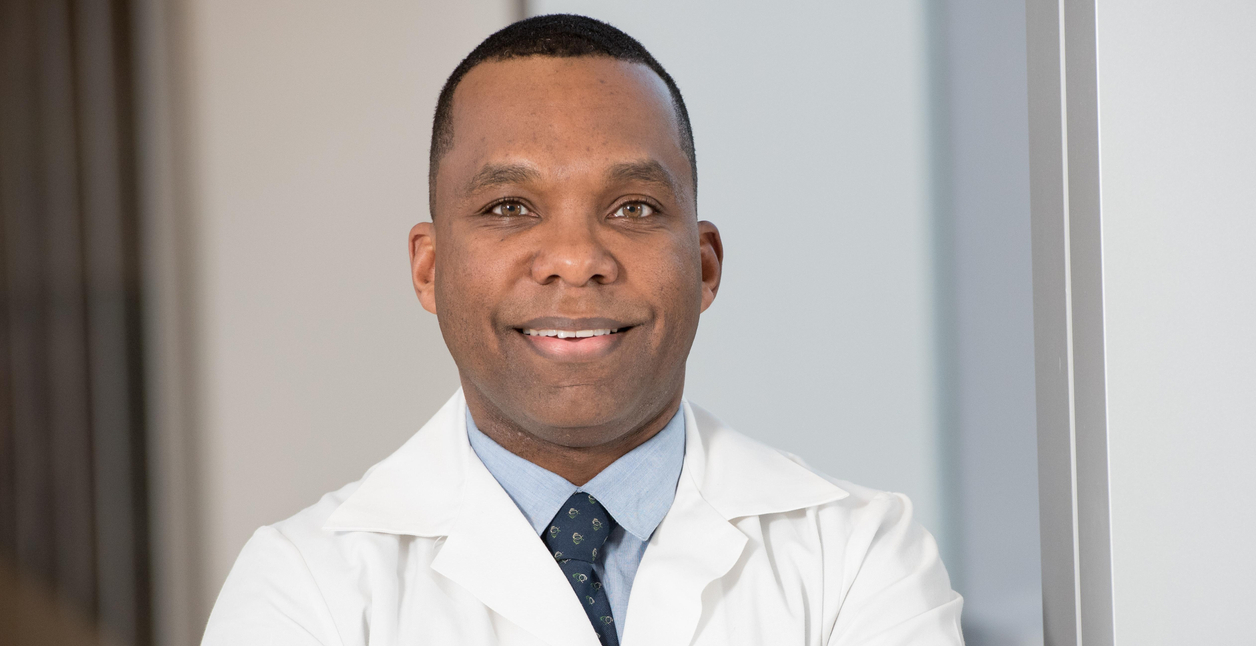 Areas of Interest:
Minimally Invasive Surgery for Kidney and Prostate Conditions
Locations:
McAuley Plaza at Mercy
Mercy Personal Physicians at Lutherville
Mercy Personal Physicians at Overlea
Damon Davis, M.D.
Damon E. Davis, M.D., is an experienced urologist with The Urology Specialists of Maryland at Mercy Medical Center in Baltimore, Maryland. He provides diagnosis and treatment for a full range of conditions of the prostate, bladder and kidney, including kidney stones and urinary incontinence.
Dr. Davis has specialized training and expertise in minimally invasive surgery using the da Vinci™ surgical system.
Experienced Urologist Providing Robotic Minimally Invasive Surgery
A skilled surgeon, Dr. Damon Davis utilizes advanced minimally invasive surgical techniques to treat urologic conditions. He is well trained in advanced robotic surgery and has a particular interest in minimally invasive surgery of the kidney and prostate.
Commitment to Quality Surgical Treatment
Dr. Damon Davis is dedicated to advancing surgical care for patients. He has participated in surgical quality improvement initiatives as well as served as the state Clinician Champion in the Michigan Urologic Surgery Improvement Collaborative (MUSIC), a group of urology physicians formed to evaluate and improve the quality and cost efficiency of prostate cancer care for men in Michigan.
Teacher, Author and Health Advocate for Urologic Health
Dr. Damon Davis previously held an Assistant Professor of Urology position at Michigan State University. He also served as Assistant Residency Director and Clinical Director at Michigan State University's Urology Department. He is a published author and has presented on various topics including bladder cancer, prostate cancer, minimally invasive urology and urinary incontinence in men.
Dr. Davis served as a health advocate in Lansing, Michigan, where he organized and provided community presentations on all aspects of prostate cancer screening and treatment options.
Award-Winning Urology Doctor in the Baltimore Region
Dr. Damon Davis has been recognized for his clinical expertise and compassionate care by Vitals.com.
His awards include:
Compassionate Doctor Recognition
On-Time Doctor
Patient's Choice Award
Dr. Davis sees patients at locations throughout the Baltimore area including Mercy Medical Center in Downtown Baltimore and Mercy Personal Physicians at Lutherville and Overlea.
Education & Fellowships
Residency - University of Michigan Medical Center, Ann Arbor, MI
Internship - University of Michigan Medical Center, Ann Arbor, MI
Medical Degree - University of Michigan Medical School, Ann Arbor, MI
Associations & Memberships
American Urological Association
National Medical Association
See a list of insurances accepted at Mercy. Restrictions may apply. Patients should confirm coverage with their carrier prior to appointment date.