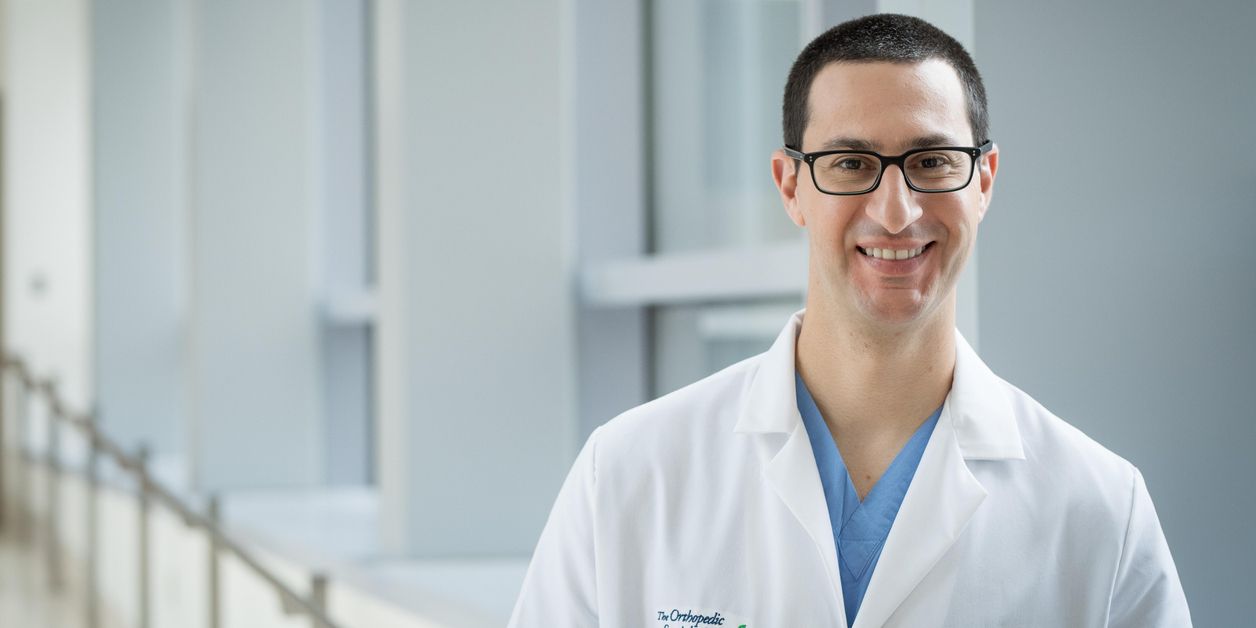 Specialty:
Shoulder / Elbow / Wrist and Hand Surgery
Orthopedics
Areas of Interest:
Sports Injuries of the Shoulder, Arthroscopy, Arthroplasty, Shoulder Conditions - Repair, Reconstruction and Surgery
Locations:
McAuley Plaza at Mercy
Mercy Personal Physicians at Lutherville
Mercy Personal Physicians at Overlea
SurgCenter of Towson
Gregory Gasbarro, M.D.
Gregory V. Gasbarro, M.D., is a Board Certified, Shoulder Fellowship-trained orthopedic surgeon at The Shoulder, Elbow, Wrist and Hand Center at Mercy in Baltimore, Maryland. Dr. Gasbarro specializes in the repair and reconstruction of injuries to the shoulder. He also sees patients with conditions and injuries of the elbow, wrist and hand.
Dr. Gasbarro treats patients who are ages 15 and older.
Comprehensive Care for Shoulder Conditions and Sports Injuries
Dr. Gregory Gasbarro provides comprehensive care for conditions and injuries affecting the upper extremities. He offers a particular focus on conditions of the shoulder, providing advanced, data-driven care for degenerative disease, acute trauma and work and sports related injuries.
Dr. Gasbarro provides comprehensive diagnosis and treatment for a variety of conditions, including:
Shoulder Arthritis
Labral Tears
Baltimore Shoulder and Upper Extremity Surgeon
Dr. Gasbarro performs minimally invasive arthroscopic surgical procedures as well as complex reconstructive surgeries in caring for conditions of the shoulder, elbow, wrist and hand. Dr. Gasbarro offers a variety of treatment options, including:
Dr. Gasbarro uses CT imaging to map the unique shoulder anatomy of each individual patient in need of a shoulder replacement. A 3-dimensional model of the shoulder is created via specialized software, allowing for virtual planning of the size, position and orientation of the implants used during surgery. In addition, a patient-specific guide is created to provide a customized approach to the technical steps of the procedure.
Convenient Access to Shoulder Specialist
Dr. Gregory Gasbarro sees patients on Mercy's Campus in Downtown Baltimore. He also offers convenient office hours at several of Mercy's doctor-centered, community-based facilities around the Baltimore Beltway, including Mercy Personal Physicians in Lutherville and Overlea.
Clinical Researcher, Presenter, Scholar
Dr. Gasbarro has published numerous scientific articles, book chapters and abstracts and has presented his research at over 40 regional, national, and international meetings. He is the past recipient of several notable awards and grants throughout his post-doctoral training. Dr. Gasbarro graduated Magna Cum Laude and is a member of the Alpha Omega Alpha Honor Medical Society from University of Maryland School of Medicine as well as the society for American Shoulder and Elbow Surgeons.
Prior to joining Mercy, Dr. Gasbarro completed extensive fellowship training under several notable orthopedic surgeons, including Dr. Jon J.P. Warner of Massachusetts General Hospital, Harvard Medical School, and Drs. Gilles Walch and Pascal Boileau, both of France.
Education & Fellowships
Fellowship - Massachusetts General Hospital, Harvard Medical School, Boston, Massachusetts (Jon J.P. Warner, M.D.)
International Travelling Fellowship - Centre Orthopedique Santy, Lyon, France (Gilles Walch, M.D.)
International Travelling Fellowship - Hopital Pasteur, Nice, France (Pascal Boileau, M.D.)
Residency - University of Pittsburgh Medical Center, Pittsburgh, Pennsylvania
Medical Degree - University of Maryland, School of Medicine, Baltimore, Maryland
Associations & Memberships
American Shoulder and Elbow Surgeons

American Academy of Orthopaedic Surgeons


See a list of insurances accepted at Mercy. Restrictions may apply. Patients should confirm coverage with their carrier prior to appointment date.