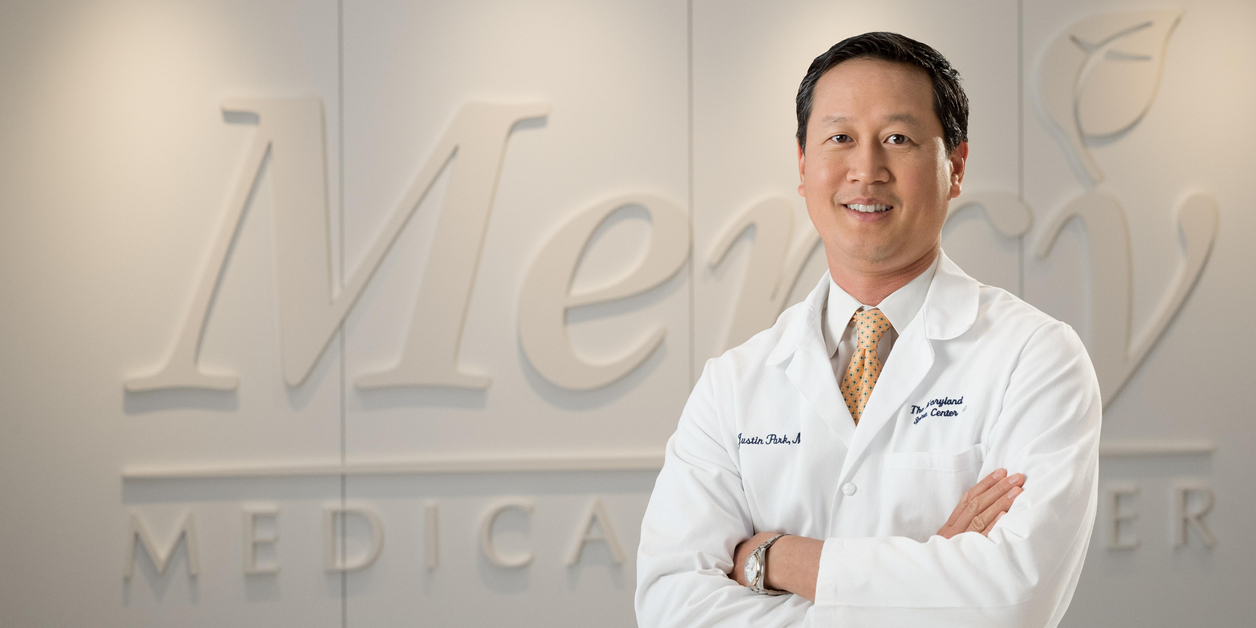 Specialty:
Spine Disorders / Spine Surgery
Orthopedics
Areas of Interest:
Cervical Myelopathy/Radiculopathy, Spondylolisthesis, Spinal Stenosis
Locations:
McAuley Plaza at Mercy
Mercy Personal Physicians at Glen Burnie
SurgCenter of Towson
Justin Park, M.D.
Justin J. Park, M.D., is a Board Certified orthopedic spine surgeon with The Maryland Spine Center at Mercy Medical Center in Baltimore, Maryland. He provides comprehensive care and treatment for a variety of spine conditions, with a special focus on cervical myelopathy and radiculopathy, lumbar spondylolisthesis and spinal stenosis.
Advanced Spine Surgery and Treatment
Dr. Justin Park's advanced surgical techniques allow him to perform precise and delicate surgeries. He combines his education and experience to offer the latest in degenerative spinal fusion, minimally invasive surgery, spinal trauma and complex spinal deformity correction. Dr. Park offers a comprehensive approach to spinal treatment by working together with rehabilitation and pain management specialists to tailor non-operative treatment plans for appropriate patients.
Clinical Expertise in Spine Conditions
Dr. Justin Park provides clinical expertise in adult degenerative conditions of the lumbar and cervical spine, spinal deformity correction, trauma, scoliosis and infections. Dr. Park's educational background includes a five year Residency in Orthopedic Surgery, as well as a completed Fellowship at the esteemed Norton Leatherman Spine Center. Dr. Park has numerous peer-reviewed publications to his credit.
Patient-Centered Spine Surgeon
Dr. Justin Park provides the latest in spinal diagnosis and treatment. He is fluent in both English and Korean, and is conversational in German. Dr. Park's friendly disposition allows him to connect with his patients and remain mindful of their preferences and concerns during the treatment and rehabilitation process.
Education & Fellowships
Fellowship – Norton Leatherman Spine Center, Louisville, KY
Residency – New York University, New York, NY
Medical Degree – Indiana University School of Medicine, Indianapolis, IN
Associations & Memberships
American Academy of Orthopaedic Surgeons
North American Spine Society
American Medical Association
See a list of insurances accepted at Mercy. Restrictions may apply. Patients should confirm coverage with their carrier prior to appointment date.