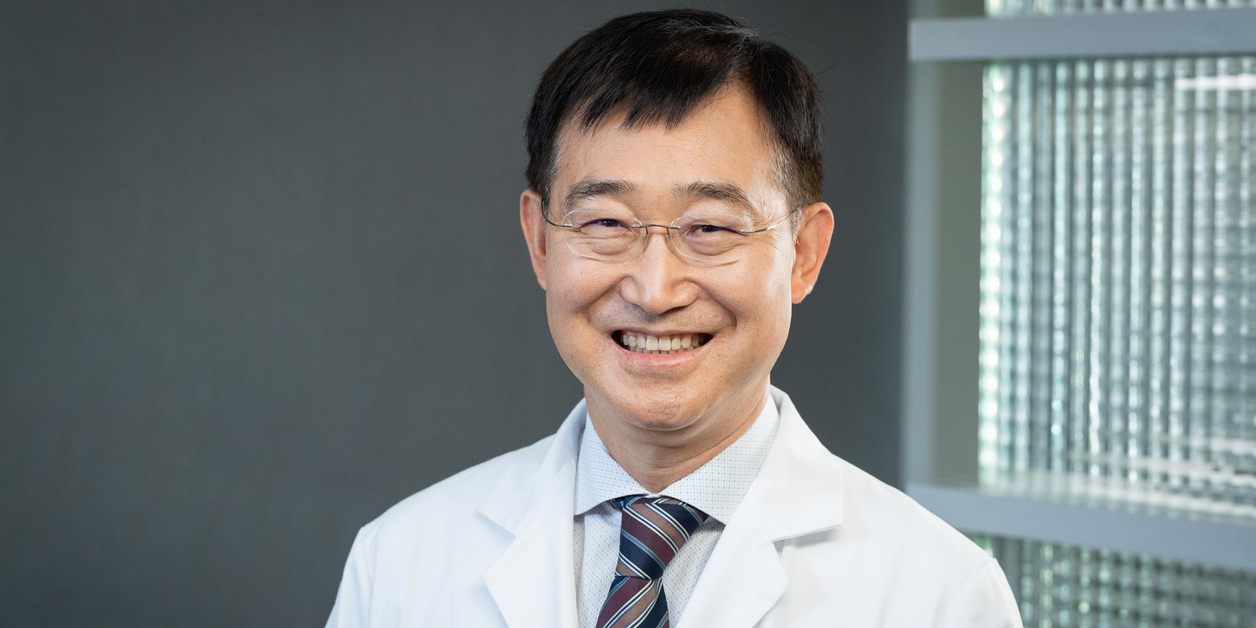 Director, The Minimally Invasive Brain and Spine Center at Mercy
Locations:
McAuley Plaza at Mercy
Mercy Personal Physicians at Glen Burnie
Mercy Personal Physicians at Overlea
SurgCenter of Towson
Charles Park, M.D.
Charles C. Park, M.D., Ph.D., Director of The Minimally Invasive Brain and Spine Center at Mercy Medical Center in Baltimore, Maryland, is Board Certified by the American Board of Neurological Surgery and has been named a "Top Doctor" in Neurological Surgery by Baltimore magazine as well Castle Connelly Medical, Ltd.
Dr. Park specializes in minimally invasive procedures for conditions and disorders of the brain and spine as well as peripheral nerve disorders.
Dr. Park combines his extensive education and medical background with an underlying philosophy to understand the patients' goals and aspirations in order to customize a treatment plan that best serves their needs.
Brain and Spine Disorders Require Surgical Expertise
Dr. Charles Park specializes in minimally invasive surgical techniques for the treatment of conditions affecting the brain and spine, both common and rare. Dr. Park is skilled in advanced procedures and techniques that utilize innovative computer technology and image-guided surgery systems. These state-of-the-art technologies provide Dr. Park with improved precision and accuracy that can typically result in less pain, shorter hospital stays and quicker recovery times compared to traditional open surgeries.
Medical Advances Improve Surgical Outcomes
Dr. Park combines his extensive education, clinical background and interest in medical advances to customize treatment plans that are appropriately tailored to the needs of each patient. He has made it a priority to stay on top of leading-edge technology, surgical advances and the latest treatment options in order to ensure each plan includes every advantage possible.
As part of this continuing effort, Dr. Park utilizes the O-arm® Mobile Surgical Imaging System when possible in order to lessen a patients radiation exposure and improve surgical precision.
A Heart for Compassion - A Commitment to Excellence
Dr. Charles Park recognizes that patients who have been diagnosed with brain, spine and peripheral nerve disorders want answers and a clear understanding of their diagnosis and the best treatment options available.
Dr. Park is attentive and responsive to his patients and treats each one with a calm and thoughtful approach. Using clinical animations and detailed notes, he helps patients understand their treatment and carefully walks them through each step - from diagnosis to recovery.

In addition to English, Dr. Park is fluent in Korean. This gives his patients the ability to process and digest the information in their native language, which often brings an added level of comfort and understanding.
Serving Patients in Baltimore and Beyond
Dr. Charles Park sees patients at multiple office locations throughout the Baltimore area. In addition to his office on Mercy's Downtown Campus, Dr. Park also has hours at a number of Mercy Medical Center's Community Physician Sites, including Mercy Personal Physicians in Glen Burnie and Overlea.
Education & Fellowships
Neurological Surgery Residencies – Northwestern McGraw Medical Center, Chicago, Illinois, and University of Maryland Medical Center
Medical Degree – State University of New York at Buffalo
Ph.D. – State University of New York at Buffalo
See a list of insurances accepted at Mercy. Restrictions may apply. Patients should confirm coverage with their carrier prior to appointment date.