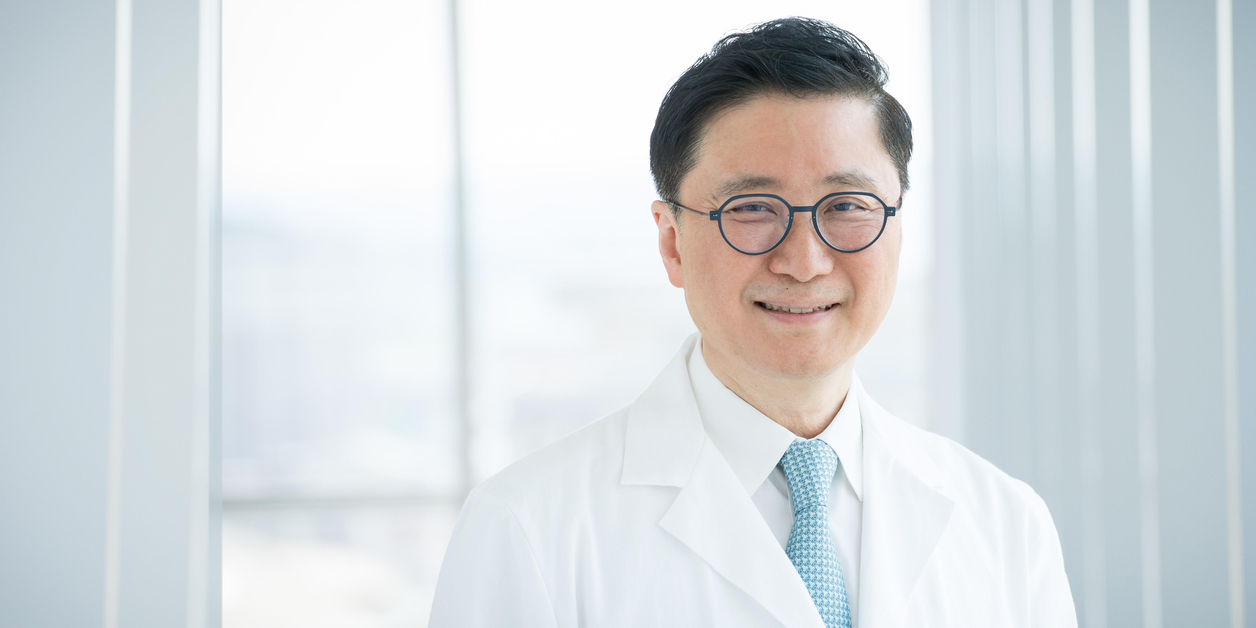 Medical Director, The Neil B. Rosenshein, M.D., Institute for Gynecologic Care at Mercy
Board Certifications:
Gynecologic Oncology
Obstetrics and Gynecology
Areas of Interest:
da Vinci Robotic Surgery, Minimally Invasive Gynecologic Surgery, Gynecologic Cancers
Locations:
The Weinberg Center at Mercy
The Gynecologic Oncology Collaborative at Ascension St. Agnes
The Gynecologic Oncology Collaborative at Tidal Health
SurgCenter of Towson
Dwight Im, M.D.
Dwight D. Im, M.D., FACOG, is a renowned Board Certified gynecologic surgeon and leader of Mercy's prestigious gynecology and robotic surgery programs. He is Medical Director of The Neil B. Rosenshein, M.D., Institute for Gynecologic Care at Mercy, The Gynecologic Oncology Center at Mercy and The National Institute of Robotic Surgery at Mercy in Baltimore. Additionally he serves as Medical Director of The Gynecologic Oncology Collaborative, a network of Gynecologic Oncology Centers throughout Maryland offering women access to top rated gynecologic care in a location that is convenient to them.
A top gynecologic oncologist and gynecologic robotic surgeon, Dr. Dwight Im specializes in diagnosis and treatment of gynecologic cancers including ovarian, cervical and uterine cancers.
A Leader in Robotic Surgery Using the da Vinci Robot
Dr. Im leads The National Institute of Robotic Surgery at Mercy, which offers surgical procedures performed by physician experts in multiple specialties and sub-specialties, including Urology, General Surgery, Surgical Oncology, Gynecology and Gynecologic Oncology at Mercy Medical Center.
Dr. Dwight Im is among the most widely recognized gynecologic oncology robotic surgeons and was the first surgeon to be named a "Gynecologic Oncology EpiCenter Surgeon" for the da Vinci robot. In 2015, Dr. Im was one of eight doctors elevated to Mentor Status in Gynecology and Gynecologic Oncology. Dr. Im trains doctors from around the world in advanced, precision robotic surgery.
Use of the da Vinci robot enables the surgeon to go beyond traditional capabilities. Microsurgical techniques combined with the robot's ability to maneuver with a limitless turning radius, elevates the exacting precision that can be performed during surgery. In some cases robotic surgery is the best treatment option for a patient. When it is not, Dr. Im offers additional surgical expertise and decades of experience in laparoscopic and traditional invasive surgery.
Award Winning Patient Care for Gynecologic Cancers
Dr. Im focuses on the patient's whole cancer journey - from diagnosis and treatment to recovery and support. He assembles a patient care team for his patients that includes radiation oncologists, women's imaging, patient education, family members and friends. Dr. Im believes that family and friends play a significant role in patient recovery and involves them in championing each patient's progress, helping to manage her physical, emotional, and spiritual balance from diagnosis through recovery.
Mercy Medical Center is particularly proud that Dr. Im's achievements are recognized by his peers and patients. Dr. Dwight Im has received several awards and recognition for treating genital tract cancers including:
"Top Doctor" in Gynecologic Oncology, Baltimore magazine
Top Doctor by Castle Connolly Medical Ltd.
Top Oncologists in the U.S., Consumers Research Council of America
Patient's Choice Award, Vitals.com
Compassionate Doctor Award, Vitals.com
Distinguished Doctor Award, The Expert Network
Doctor and Noted Expert in Gynecologic Oncology
Dr. Dwight Im leads a renowned team of doctors at The Gynecologic Oncology Center at Mercy who are considered among the best in Maryland in treating ovarian, cervical, uterine or endometrial, vulvar, and vaginal cancers. The physician team also has contributed widely to publications on gynecologic cancers.
In addition to training and lecturing to doctors around the world, Dr. Im is a noted author of peer-reviewed medical journals and book chapters that reach a national audience including:
Journal of Women's Imaging, Editorial Board
Gynecologic Oncology and Obstetrics and Gynecology, Reviewer
Education & Fellowships
Fellowship – The Johns Hopkins Hospital, Maryland
Residency – The Johns Hopkins Hospital, Maryland
Medical Degree – UMDNJ-Robert Wood Johnson, New Jersey


Associations & Memberships
American College of Obstetricians and Gynecologists, Fellow
Mid-Atlantic Gynecologic Oncology Society
American Medical Association
Society of Gynecologic Oncologists
International Gynecologic Cancer Society
See a list of insurances accepted at Mercy. Restrictions may apply. Patients should confirm coverage with their carrier prior to appointment date.