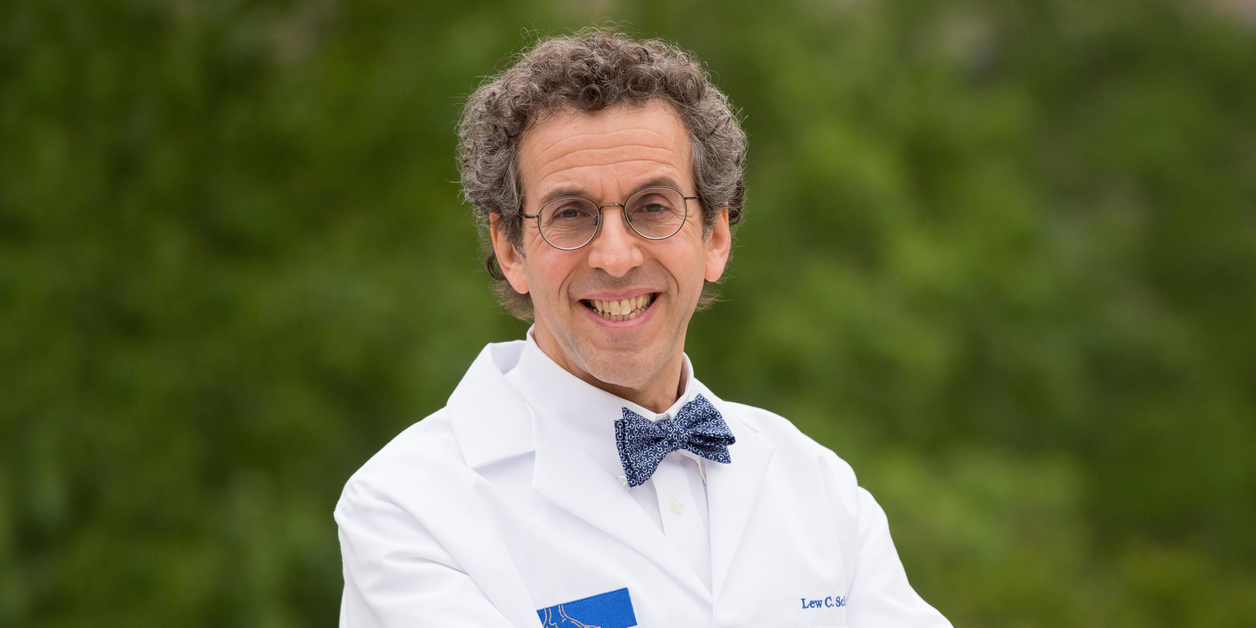 Director, Orthopedic Innovation, The Institute for Foot and Ankle Reconstruction at Mercy
Specialty:
Foot and Ankle Surgery
Orthopedics
Locations:
McAuley Plaza at Mercy
SurgCenter of Towson
Lew Schon, M.D.
Lew C. Schon, M.D., FAAOS, is Director of Orthopedic Innovation at The Institute for Foot and Ankle Reconstruction at Mercy Medical Center in Baltimore, Maryland. An internationally recognized foot and ankle surgeon, Dr. Schon has more than 35 years' experience in medicine and patient care. He has been recognized as a "Top Doctor" by Baltimore magazine as well as Castle Connolly Medical, Ltd.
Renowned Orthopedic Foot and Ankle Surgeon
Dr. Lew Schon is a fellowship-trained physician, Board Certified in Orthopedic Surgery. He is a renowned surgeon, researcher and teacher. He is a leader in the innovation and development of a variety of orthopedic devices and treatment techniques for patients experiencing foot and ankle disorders.
Dr. Schon provides diagnosis and advanced treatment for a wide variety of common and complex foot, heel, toe and ankle conditions. He has a special interest in tendon disorders, ligament injuries, bone fractures and deformity corrections.
Leader in Orthopedic Innovation
As an innovator in the treatment of foot and ankle arthritis, Dr. Lew Schon has made advances in numerous treatment techniques. He has dedicated his skill and expertise to the advancement of ankle reconstruction. He is the co-inventor of and one of the few surgeons in the world to offer patients the ZimmerTM Total Ankle Replacement.
Dr. Schon is a co-inventor of several other notable devices including the WAVE calcaneal plate, the DJO Airlift brace, the Arthrex ProStop, and Darco's Toe Guard and Pneumatic Night Splint.
Dedicated Medical Educator
Dr. Lew Schon is former president of The American Orthopaedic Foot & Ankle Society (AOFAS), having also served on the board and numerous committees. As a practicing physician and Associate Professor at both Johns Hopkins and Georgetown Universities, Dr. Schon has been active in training orthopedic surgery residents and clinical fellows. On the undergraduate level, he works at Johns Hopkins University, University of Maryland, Goucher College and Towson University with Biomedical Engineering, Dance and Pre-Medical Students.
Award Winning Researcher, Teacher and Investigator
Dr. Schon's work in biomechanics, orthobiologics and clinical studies has resulted in more than 130 peer-reviewed papers and over 100 other publications. His work has earned him awards including the 2012 Johns Hopkins University Professors Award for Excellence in Teaching, the American Orthopaedic Foot and Ankle Society (AOFAS) Humana Award, AOFAS Roger Mann Award, AOFAS Goldner Award, the MUMH Golden Apple Award and the 2015 JHU BME Clinical Innovator Award.
Medical Consultant to Athletes & Professional Sports Teams
Dr. Schon has dedicated his entire career to the health and well-being of his patients, including a special interest in the diagnosis and treatment of athletes. He has served as a consultant to several professional and collegiate sports teams and dance companies including the Washington Nationals, Washington Capitals, Washington Wizards, Baltimore Ravens, DC United and the Baltimore Blast.
Education and Fellowships
Fellowship - The University of Texas Health Science Center at Tyler, Tyler, TX
Residency - Hospital for Joint Diseases, New York, NY
Medical Degree - Albany Medical College, Albany, NY
See a list of insurances accepted at Mercy. Restrictions may apply. Patients should confirm coverage with their carrier prior to appointment date.