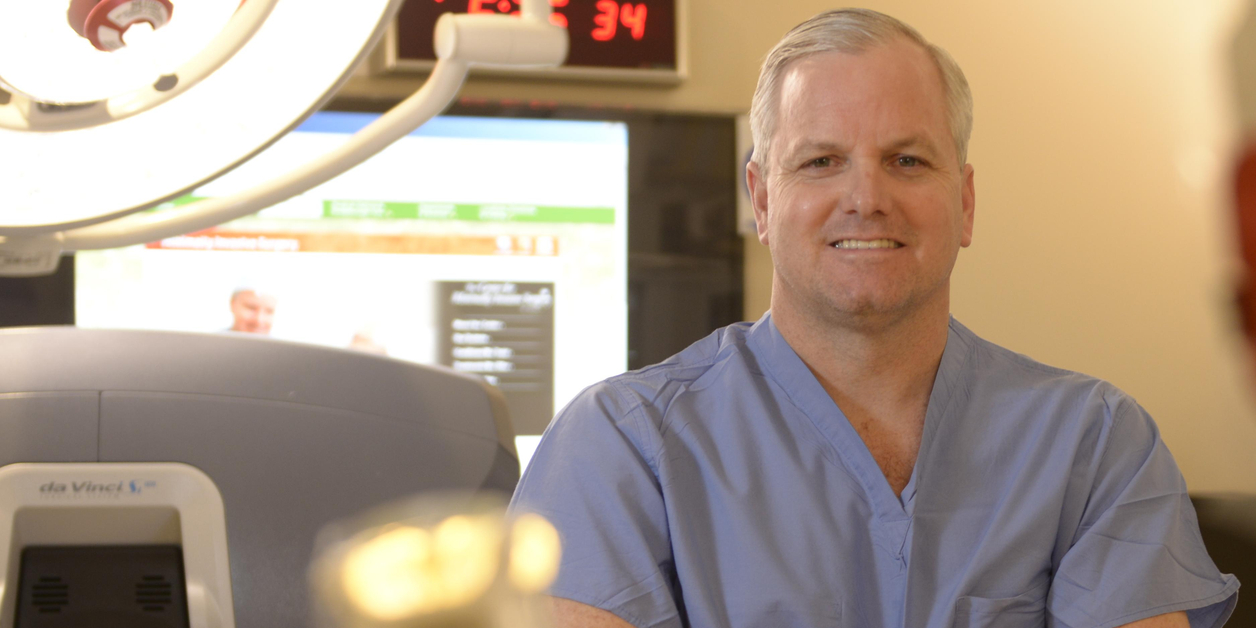 Director, Center for Minimally Invasive Surgery
Areas of Interest:
Robotic Surgery for Hernia Repair, Gallbladder Removal, Anti-Reflux Surgery, Bowel Resection
Locations:
McAuley Plaza at Mercy
Mercy Personal Physicians at Lutherville
SurgCenter of Towson
Thomas Swope, M.D.
Thomas J. Swope, M.D., FACS, serves as the Director of Mercy's Center for Minimally Invasive Surgery and has helped pioneer robotic procedures in general surgery. Dr. Swope performs robotic surgery for hernia repair, bowel resection and gallbladder removal using the state-of-the-art da Vinci surgical system. He has earned EpiCenter Status for his expertise in robotic surgery.
Minimally invasive surgical procedures have become a popular alternative to traditional surgery. They can offer patients a number of benefits including reduced hospital stays, minimal surgical scarring and quicker recoveries.
Not all conditions are treatable with minimally invasive surgical procedures yet, but the list continues to grow. Dr. Swope has significant training and experience in laparoscopic and robotic surgical procedures and treats many conditions, including:
Top Doc in Minimally Invasive Surgery
Dr. Swope has been named a "Top Doctor" by Baltimore magazine numerous times and has consistently been voted one of the "Top Doctors in America" as featured in the Guide to Top Doctors. He is a Clinical Instructor for the University of Maryland Department of Surgery and actively teaches other surgeons how to perform robotic surgery.
As a highly skilled surgeon with an expertise in minimally invasive surgical procedures, Dr. Swope's patients also appreciate their one-on-one time with him. He listens to every question and makes sure his patients are confident about their care. His patients have described him as calming and reassuring.
Education & Fellowships
Post Graduate General Surgery Training - St. Louis University, Health Sciences Center, Emphasis in Laparoscopic Surgery
Medical Degree - St. Louis University School of Medicine
Associations & Memberships
American Board of Surgery, Diplomat
American College of Surgeons, Fellow
American Medical Association
Maryland State Medical Society
Society of American Gastrointestinal Endoscopic Surgeons
Society of Laparoscopic Surgeons
See a list of insurances accepted at Mercy. Restrictions may apply. Patients should confirm coverage with their carrier prior to appointment date.