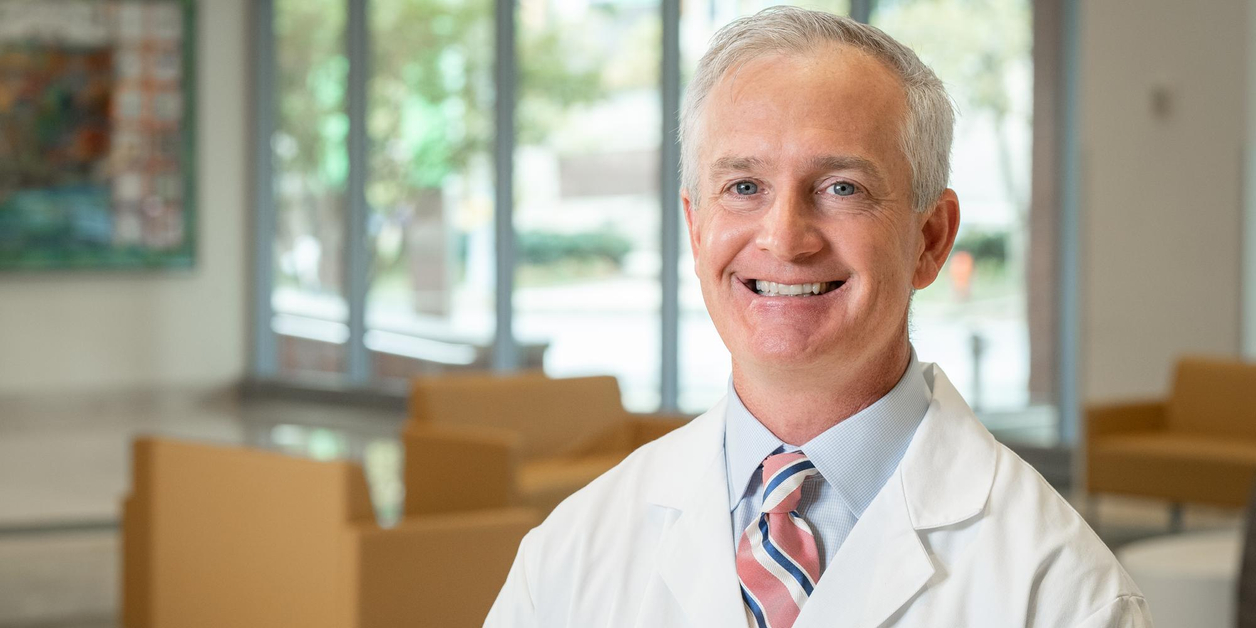 Specialty:
Plastic and Reconstructive Surgery
Areas of Interest:
Breast Reconstruction, Cosmetic Medicine
Locations:
The Weinberg Center at Mercy
Mercy Personal Physicians at Lutherville
SurgCenter of Towson
Brendan Collins, M.D.
Brendan J. Collins, M.D., specializes in breast reconstruction, cosmetic medicine, and plastic surgery at The Breast Reconstruction and Restoration Center and Cosmetic Medicine and Surgery at Mercy in Baltimore, MD. Working closely with Dr. Bernard Chang, together they are leaders in the region in performing DIEP flap and SGAP flap breast reconstruction procedures.
Partnering with Breast Cancer Doctors to Provide Breast Reconstruction
Working closely with the breast cancer doctors of Baltimore's Hoffberger Breast Center, Dr. Brendan Collins offers leading edge choices in breast reconstruction after cancer surgery to recreate a breast (or breasts), helping women reclaim their personal profiles and self-esteem.
Dr. Brendan Collins is highly skilled in microsurgical procedures for breast reconstruction. While his skills are exceptional, the clinical expertise and surgical artistry never overshadow his focus on the personal needs of each and every patient. Dr. Brendan Collins is engaged in each patient's journey. His patients receive his full support and the information they need to make the best decisions for their treatment options and recovery. Dr. Collins offers the full array of breast reconstruction procedures including:
Award-Winning Expertise in Cosmetic Medicine and Plastic Surgery
Dr. Brendan Collins has been recognized as:
"Top Doctor" in the Plastic & Reconstructive Surgery category - Baltimore magazine
America's Most Compassionate Doctors through the Patients' Choice recognition program
Best Cosmetic Surgery through the Maryland Gazette Readers' Choice awards
Dr. Brendan Collins and the physician team of Cosmetic Medicine and Surgery at Mercy are recognized among Baltimore's best doctors for cosmetic medicine and plastic surgery for the face, body and breast. The surgeons work individually with patients to determine the best cosmetic medicine and plastic surgery treatment options and make use of advanced technologies and techniques to achieve natural-looking results.
Breast Reconstruction and Restoration and Cosmetic Medicine and Surgery are divisions of Plastic and Reconstructive Surgery at Mercy.
Published Expert in Plastic Surgery and Breast Reconstruction
Dr. Brendan Collins has authored a variety of peer-reviewed original research articles for such noteworthy publications as:
Biochemistry
Cancer Research
Journal of Applied Physiology
Plastic and Reconstruction Surgery
Transplantation
He has also contributed book chapters to these publications:
Current Therapy in Thoracic and Cardiovascular Surgery
Plastic Surgery Hyperguide
Advanced Research for Improved Patient Care
Dr. Brendan Collins has been engaged in clinical research studies to enhance patient outcomes for breast reconstruction surgery and recovery and received a Fellowship Award for his contribution to a National Institutes of Health (NIH) -funded Research program:
George D. Zuidema Research Award, The Johns Hopkins Medical Institution, NIH-funded Research Fellowship
Dr. Brendan Collins has been involved in outcomes research studies for:
Applications of Biologic Substitutes in Breast and Abdominal Wall Reconstruction
Breast Reconstruction


Education & Fellowships
Fellowship – Combined Program of The Johns Hopkins Hospital and The University of Maryland
Residency – The Johns Hopkins Hospital, MD
Medical Degree – Vanderbilt University School of Medicine, TN


Associations & Memberships
American College of Surgeons
American Society of Plastic Surgeons
American Society of Reconstructive Microsurgery
See a list of insurances accepted at Mercy. Restrictions may apply. Patients should confirm coverage with their carrier prior to appointment date.